Universal (USA)
1.85:1 1080p
157 minutes
Audio: DD Plus 5.1 English, DD Plus 2.0 French
Subtitles: Optional English SDH, French
Extras: My Scenes
Released: 24 July 2007
HD-DVD case
16 chapters
The Film:
Scent of a Woman
, a glorified father-son buddy film with a needlessly sensitive title, offers Al Pacino the kind of opportunity actors dream about. As Lieut. Col. Frank Slade, a corrosively bitter military man who has been blinded (quite literally) by his own stupidity, Mr. Pacino roars through this story with show-stopping intensity. Bo Goldman's screenplay provides him with a string of indelible wisecracks, and Martin Brest's direction allows room for the character to be developed at great length. Mr. Pacino's contribution, in the sort of role for which Oscar nominations were made, is to remind viewers that a great American actor is too seldom on the screen.
Excerpt from Janet Maslin of the New York Times located HERE
Video:
Universal has been hit-and-miss with its catalog titles, so you're never really quite sure what to expect. Fortunately, Scent of a Woman is in good condition. The 1.85:1 1080p picture makes the American Northeast and New York City look gorgeous and inviting. You'll notice a fine layer of film grain for most of the running time, though the grain looks natural and isn't intrusive.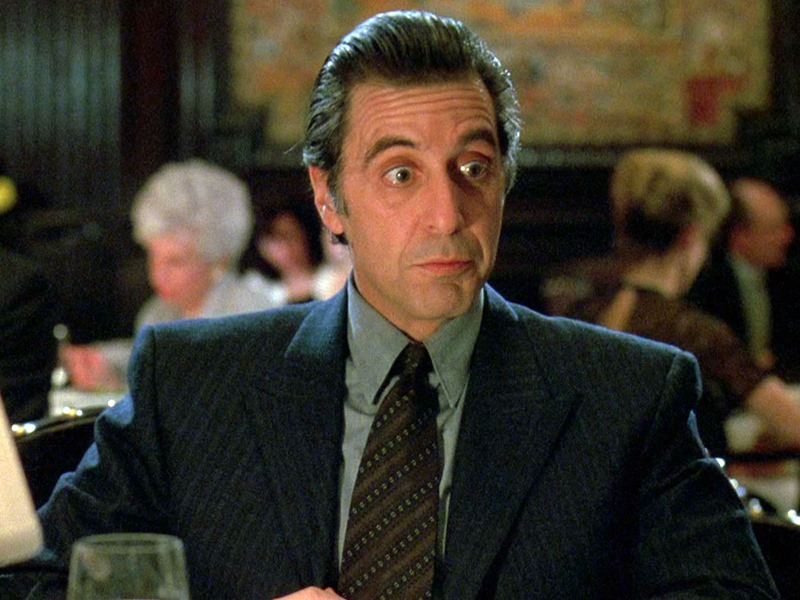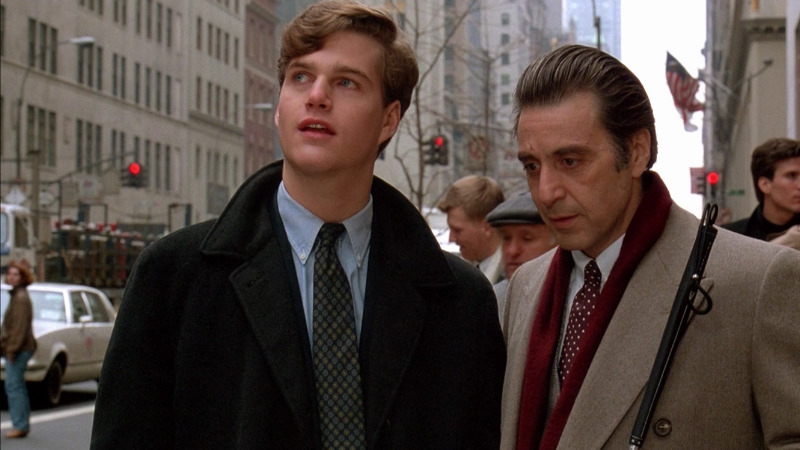 Audio:
As with most dramas given 5.1 mixes, this movie has a sound design that is biased towards the front speakers with most activity located in the center channel. The DD Plus 5.1 English track is clean and efficient but low-key. When the characters take a Ferrari for a whirl, the subwoofer provides some oomph, though the rear speakers are basically absent.
You can also watch the movie with a DD Plus 2.0 French dub. Optional English SDH and French subtitles support the audio.
Extras:
Yep, you guessed it...
"My Scenes"! (You can bookmark your favorite scenes, though this is a fairly common feature on Universal HD-DVDs.)
--Miscellaneous--
An insert advertises other Universal HD-DVDs.