| | |
| --- | --- |
| | S E A R C H D V D B e a v e r |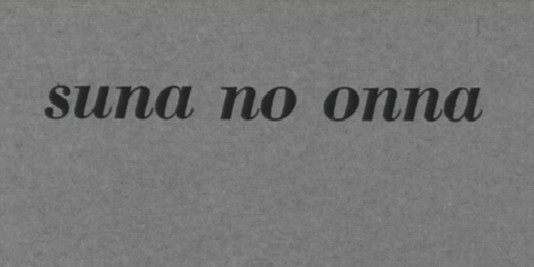 (aka "Woman in the Dunes" or 'Woman of the Dunes')
directed by Hiroshi Teshigahara
Japan 1964
"Some desert-region villagers trick an innocent entomologist named Niki Jumpei into captivity under the pretense of "local hospitality". He joins a young widow in a small shack within a pit in their desert community unable to extricate himself. If the wooden house were left un-cleared of constantly falling sand, its being buried would have a domino effect on other homes within the small village also being completely covered. Against his will, Niki is positioned as a helper and companion to the widow. His major goal is to escape his captivity and goldfish-bowl existence as the villagers peer down on them while controlling their food, water and exposure to the outside world.

Once his escape and hopeful rescue seem remote, he does as best he can to pursue his scientific research goals while maintaining a close companionship, which eventually turns sexual, with the "Woman" ( played by Ky˘ko Kishida ). The constant black and white contrasts of lightly dusted skin, shifting sands, shadows and insects are exemplified by some wonderfully framed shots (very Kurosawa-like), and add to this films wonderful viewing experience. The captives sparse "rationed" living conditions are reflected very aptly in the geographical environment."
The most obvious comparison one could make to subtle event themes within "Woman in the Dunes", is that of isolation and captivity. Expressed not only in the major characters but in the constant references to insects; analyzed and imprisoned, pertaining to his research... the very reason he is in the desert village in the first place.

Even deeper than that we must remember the time period that this film was made and an experimental early 60's brought about a isolationist attitude of 'dropping out' of society. This underlying metaphor for the film is as perfectly maintained avoiding any real obvious message ploys. This offering is unique and an extremely gratifying cinematic experience. I recommend it to all.
Gary W. Tooze
Posters
Reviews More Reviews DVD Reviews
DVD Comparison:
Image Entertainment Region 1 vs.
BFI - Region 2- PAL vs. Asmik (Japan) Region 0 - NTSC
All screen shots courtesy of Won-joon Choi
(Image Entertainment Region 1 - NTSC LEFT vs. BFI - Region 2- PAL MIDDLE vs. Asmik (Japan) Region 0 - NTSC RIGHT)
DVD Box Covers

Distribution
Image Entertainment
Region 1 - NTSC
BFI Video
Region 2 - PAL
Asmik (Japan) Home Video
Region 0 - NTSC
Runtime
2:03:49
Director

'

s cut 2:20:55(4% PAL speedup)
2:03:36 min / Director

'

s cut 2:26:35
Video

4:3 Full Screen (Standard) - 1.33:1

Average Bitrate: 6.6 mb/s
NTSC 720x480 29.97 f/s

4:3 Full Screen (Standard) - 1.33:1

Average Bitrate: 6.2 mb/s
PAL 720x576 25.00 f/s

4:3 Full Screen (Standard) - 1.33:1
Average Bitrate: 7.23 mb/s
NTSC 720x480 29.97 f/s
Audio
Japanese (Dolby Digital 1.0)
Japanese (Dolby Digital 1.0)

Japanese (Dolby Digital 1.0)

Subtitles
English ( non-removable)
English or none
Japanese, English or none

Features

Release Information:
Studio: Image Entertainment

Region 1 NTSC

Edition Details:
• Restored From the Original Negative With New Subtitles
• Original Japanese Theatrical Trailer


DVD Release Date: January 4, 2000
Snapper Case

Chapters 18




Release Information:

Distribution –

BFI Video

Region

2 PAL

.

Edition Details:

• Features – Director's Cut

•

credits

• Liner notes booklet

.

DVD Release Date: July 31st, 2006
Transparent Keep Case

Chapters 18

Release Information:

Distribution – Asmik (Japan)

Region 0 NTSC

.

Edition Details:

• Features – Director's cut through seamless branching

• Trailer

• Archive (Introduction, Scene Stills, • Behind the Scenes, Gallery)

.

* Also available as part of Hiroshi Teshigahara DVD Collection, which also includes The Pitfall (1962), The Face of Another (1966), The Man Without a Map (1968), Summer Soldiers (1972), and a compilation of his short films

NOTE: Some Films do NOT have English subtitles!

.

DVD Release Date: 14 April, 2002
Keep Case

Chapters 14
Comments:
ADDITION: BFI - Region 2- PAL - July 06' - The new BFI release of Teshigahara's Woman in the Dunes (entitled "Woman of the Dunes" on this PAL DVD) is the longer Director's Cut of the film clocking in at about 2 hours 21 minutes with PAL speedup. It looks good - as good as the Asmik Ace edition, but there are some differences. Although it is almost imperceptible - the BFI is very slightly softer but, on the flipside, has richer black levels - neither are deal-breakers in my mind. I also noticed some differences in the subtitles, but I do not understand verbal Japanese and am at the mercy of the chosen translations. They differ but as the film is so visual I can't say it is a factor in improvement or determent - either way. The BFI is equally as bright as the Asmik with no indication of contrast boosting. In this respect they both improve upon the Image Entertainment DVD. The BFI may exhibit a slight amount more damage than the Asmik, but this again did not deter my viewing pleasure.

I am no fan of 'seamless branching' and so the addition of the shorter version on the Asmik edition means little to me. I prefer the longer Director's cut - regardless.

What is a strong positive, leaning me slightly, is the liner notes booklet as part of the BFI package. It is 20 pages with photos, bios and a few short essays. I don't think it is enough of a reason to re-purchase if you already own the Asmik Ace, but if you don't own this memorable and haunting film then I would suggest the BFI DVD.

NOTE: Although there is no menu screen for subtitles on the BFI - the English translation was removable on both my computer and my Malata DVD player(s). I suspect it is optional for all standard players as well.

It is excellent news to see this film treated so well.

***

The dark scenes (and there are plenty of them in this movie) in the "restored" Image DVD are so dark that it is at times virtually impossible to comprehend what is happening. Everything simply merges into the dark background. The Asmik DVD features a brighter transfer, which, while retaining the dark atmosphere, succeeds to flesh out the details in the dim lit interiors. The subtitles on the Asmik DVD are optional; those of Image are not. The Asmik DVD also features the 23-minute-longer director's cut via seamless branching, and has meaningful supplements such as poster arts and rare behind-the-scenes photos. However, there is one thing the Image disc has more—the credit "A Milestone Release" attached at the beginning of the main feature!
---
Recommended Reading for Japanese Film Fans (CLICK COVERS or TITLES for more information)
The Japan Journals : 1947-2004,

by Donald Richie

The Midnight Eye Guide to New Japanese Film
by Tom Mes and Jasper Sharp

Kon Ichikawa (Cinematheque Ontario Monographs)

by James Quandt, Cinematheque Ontario

Shohei Imamura (Cinematheque Ontario Monographs, No. 1)
by James Quandt
Eros Plus Massacre: An Introduction to the Japanese New Wave Cinema (Midland Book, Mb 469)
by David Desser
The Films of Akira Kurosawa by Donald Ritchie
A Hundred Years of Japanese Film by Donald Richie
Check out more in "The Library"
---



DVD Menus
(BFI - Region 2- PAL)
(Image Entertainment Region 1 - NTSC LEFT vs. Asmik (Japan) Region 0 - NTSC RIGHT)

---
Capture of scene only found in the longer Director's Cut
BFI - Region 2- PAL TOP vs. Asmik (Japan) Region 0 - NTSC BOTTOM
---
(Image Entertainment Region 1 - NTSC TOP vs. BFI - Region 2- PAL MIDDLE vs. Asmik (Japan) Region 0 - NTSC BOTTOM)
Capture # 1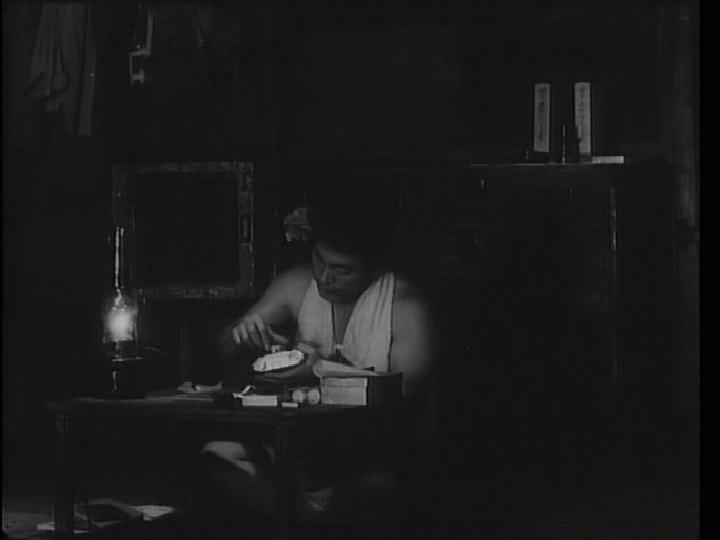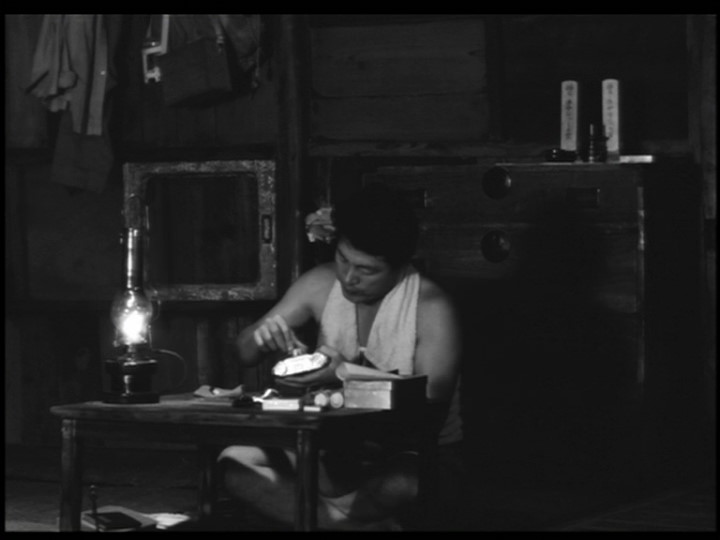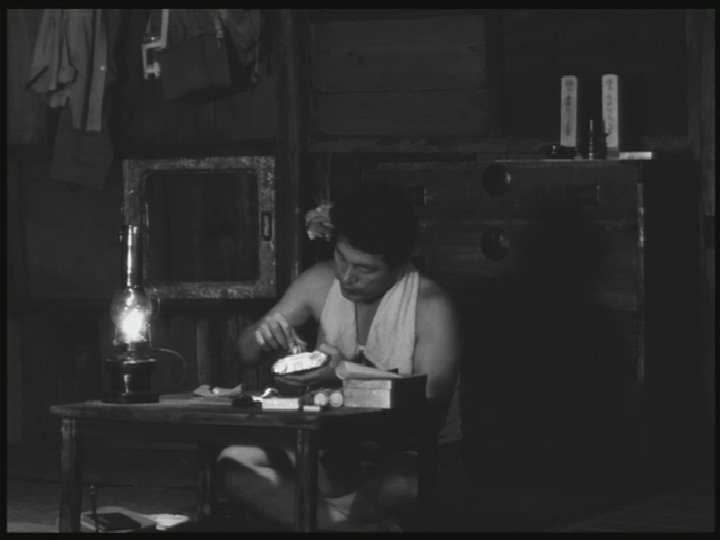 ---
(Image Entertainment Region 1 - NTSC TOP vs. BFI - Region 2- PAL MIDDLE vs. Asmik (Japan) Region 0 - NTSC BOTTOM)
Capture # 2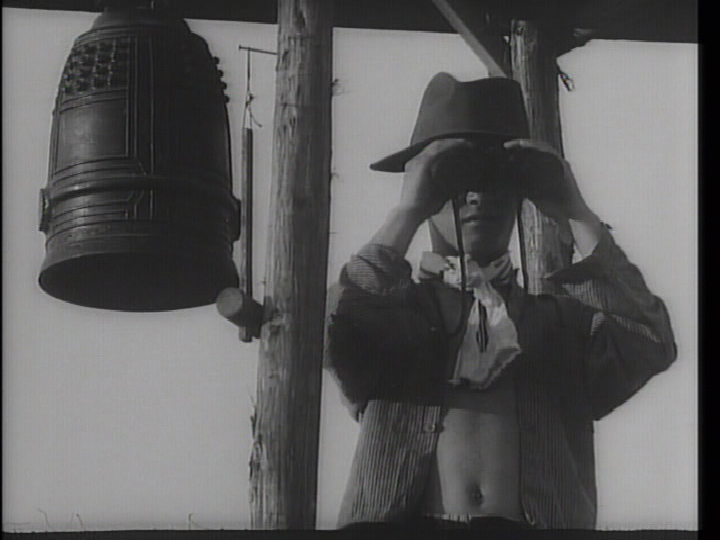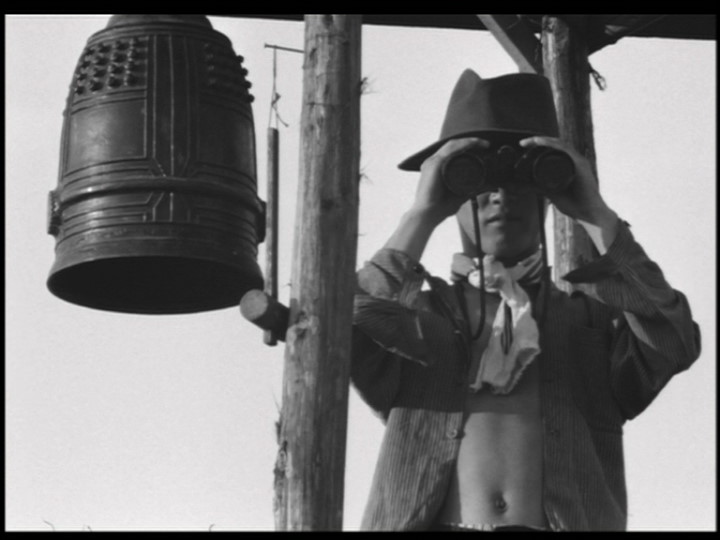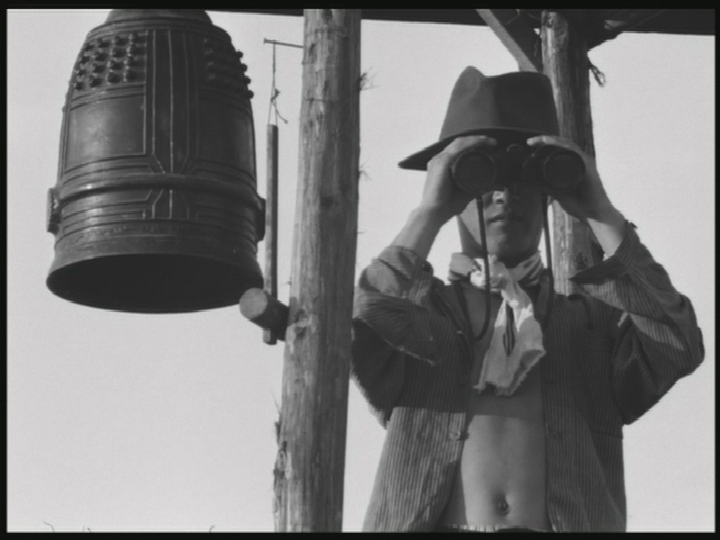 ---
(Image Entertainment Region 1 - NTSC TOP vs. BFI - Region 2- PAL MIDDLE vs. Asmik (Japan) Region 0 - NTSC BOTTOM)
Capture # 4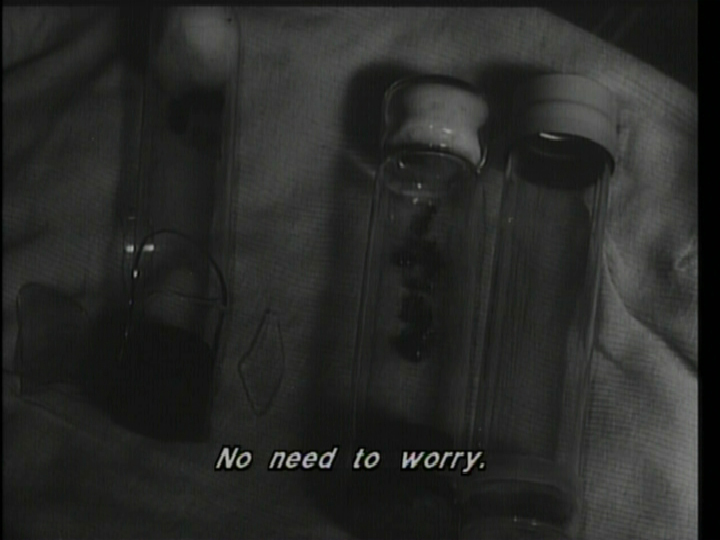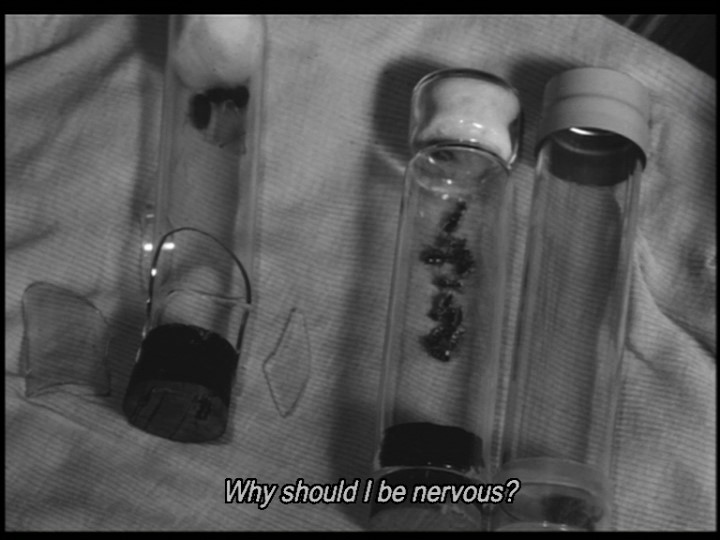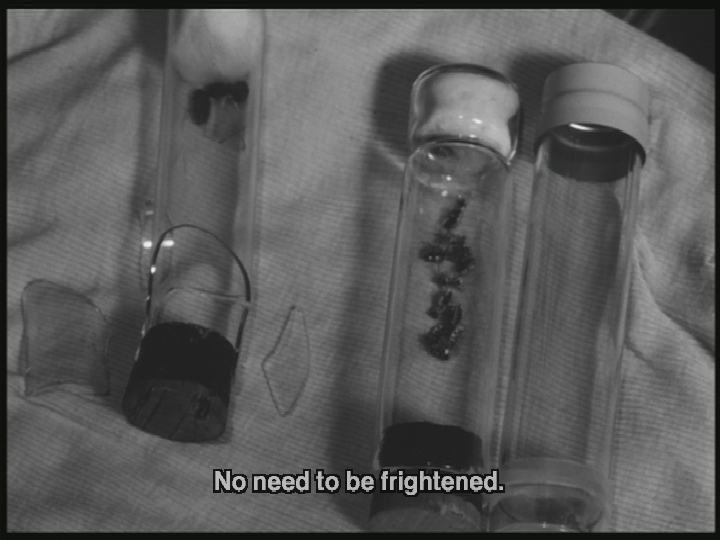 ---

Capture # 5
(Image Entertainment Region 1 - NTSC TOP vs. BFI - Region 2- PAL MIDDLE vs. Asmik (Japan) Region 0 - NTSC BOTTOM)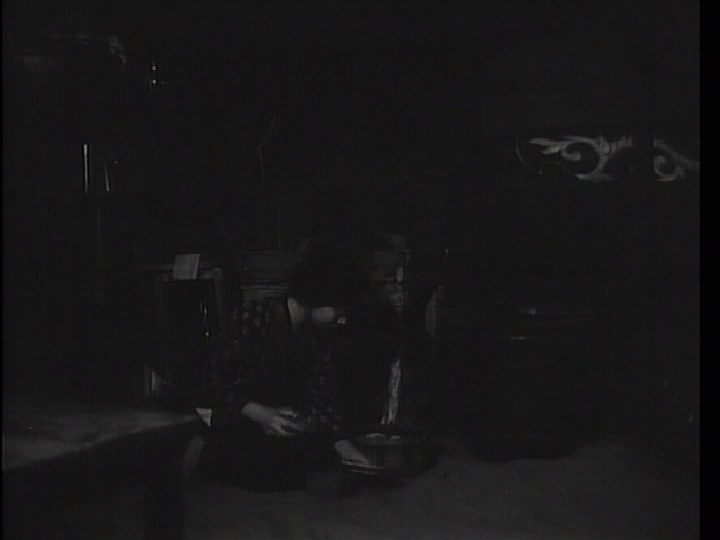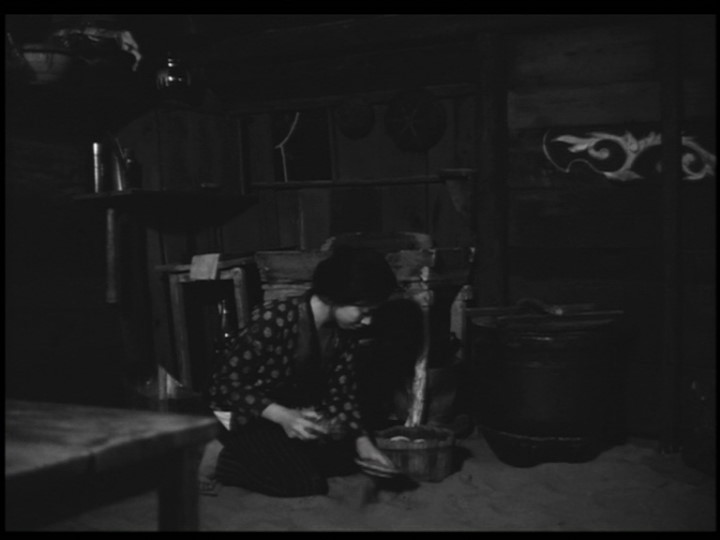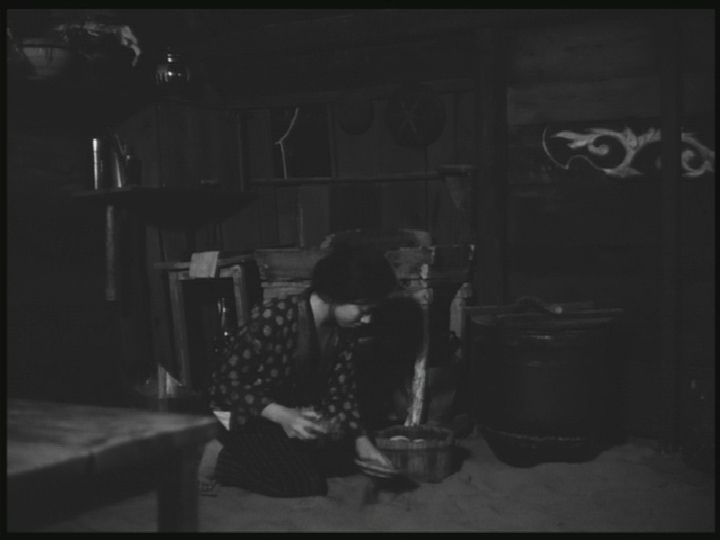 ---
(Image Entertainment Region 1 - NTSC TOP vs. BFI - Region 2- PAL MIDDLE vs. Asmik (Japan) Region 0 - NTSC BOTTOM)
Capture # 6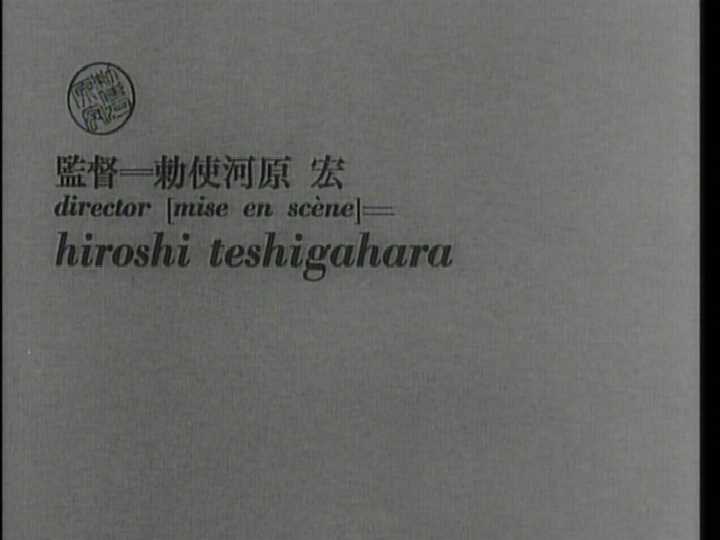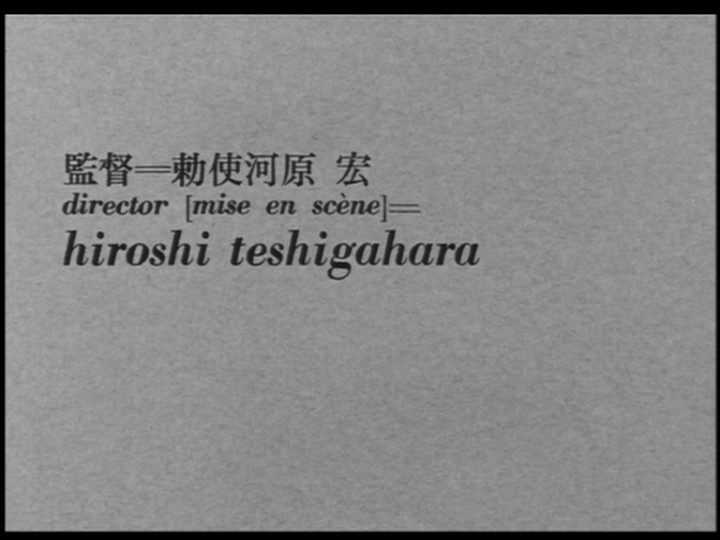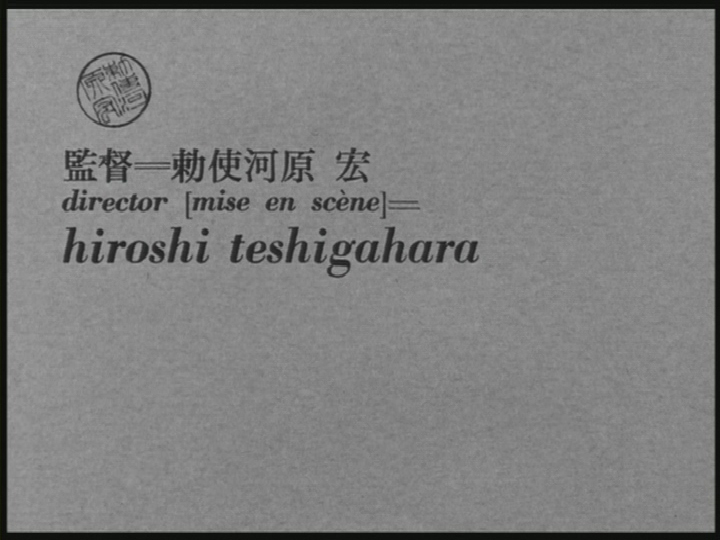 DVD Box Covers

Distribution
Image Entertainment
Region 1 - NTSC
BFI Video
Region 2 - PAL
Asmik (Japan) Home Video
Region 0 - NTSC
---
Report Card:
| | |
| --- | --- |
| Image: | Asmik (Japan)/ BFI tie |
| Sound: | - |
| Extras: | BFI - for liner notes, but Asmik does offer shorter version |
| Menu: | BFI |