Directed by Vincente Minnelli
USA 1956
Vibrant orange sunflowers. Rippling yelow grain. Trees bursting with white bloom. "The pictures come to me as in a dream," Vincent Van Gogh said. A dream that too often turned to life-shattering nightmare. Winner of Golden Globe and New York Film Critics Best Actor Awards, Kirk Douglas gives a fierce portrayal as the artist torn between the joyous inspiration of his genius and the dark desperation of his tormented mind. The obsessed Van Gogh painted the way other men breathe, driving away family and friends, including artist Paul Gauguin (1956 Best Supporting Actor Academy Award winner Anthony Quinn). Directed by Vincente Minnelli and saturated with the hues of Van Gogh's sea, field and sky, Lust for Life captures the ecstasy of art. And the agony of one man's life.
Posters
Theatrical Release: September 17th, 1956
Reviews More Reviews DVD Reviews
DVD Review: Warner - Region 1,2,3,4 - NTSC
DVD Box Cover

CLICK to order from:

Distribution
Warner Home Video - Region 1,2,3,4 - NTSC
Runtime
2:02:-04
Video
2.35:1 Original Aspect Ratio
Average Bitrate: 6.18 mb/s
NTSC 720x480 29.97 f/s

NOTE: The Vertical axis represents the bits transferred per second. The Horizontal is the time in minutes.

Bitrate:

Audio
English (Dolby Digital 2.0 Surround), DUB: French - Quebecois (Dolby Digital 2.0 Mono)
Subtitles
English, French, Spanish, None
Features

Release Information:
Studio: Warner Home Video

Aspect Ratio:
Original aspect Ratio 2.35:1

Edition Details:

• Commentary by: film historian Dr. Drew Casper
• Theatrical trailer

DVD Release Date: January 31st, 2006
Keep Case
Chapters: 32
| | |
| --- | --- |
| Comments: | I'm not particularly over-the-moon with this transfer - it is quite dark, dull colors and not as sharp as I would have anticipated. Looking the Warner-gift horse in the mouth I still must note this is a tight-to-the-frame-edges progressive, anamorphic DVD with a great commentary by Dr. Casper. The audio is clear and the subtitles are up to Warner's usual high standards. Perhaps I was anticipating too much from the image quality or the existing elements were in mediocre condition. I also found Minnelli's frequent long shots with characters at a fair distance from the camera to detract from my viewing enjoyment. I suppose there are reasons why but regardless - overall I was just kind of blasť with this film and presentation. Others may enjoy it much more than I did. |
---



DVD Menus

---
Subtitle Sample
Screen Captures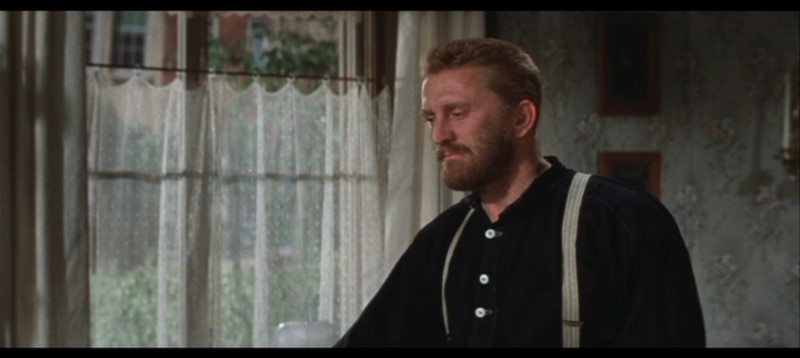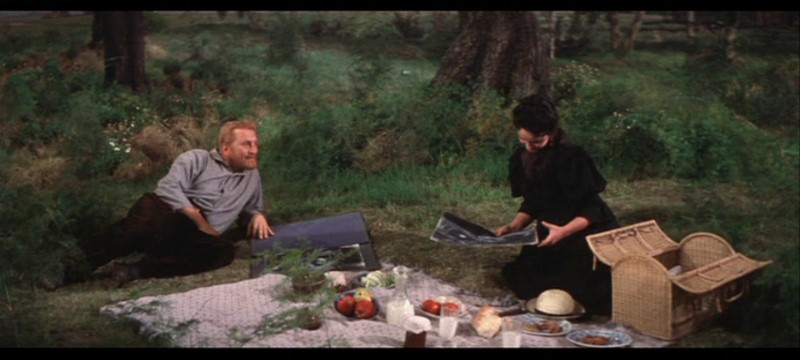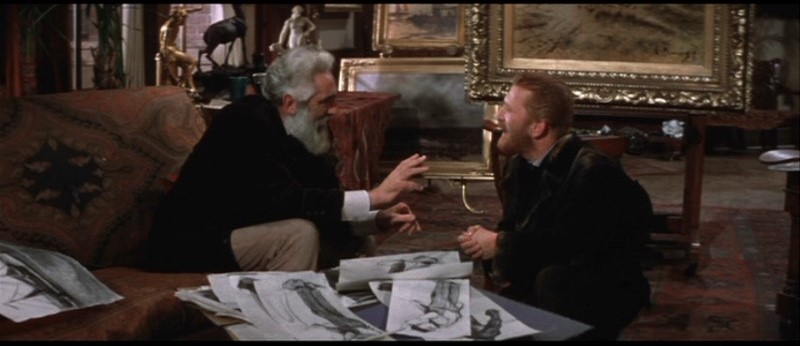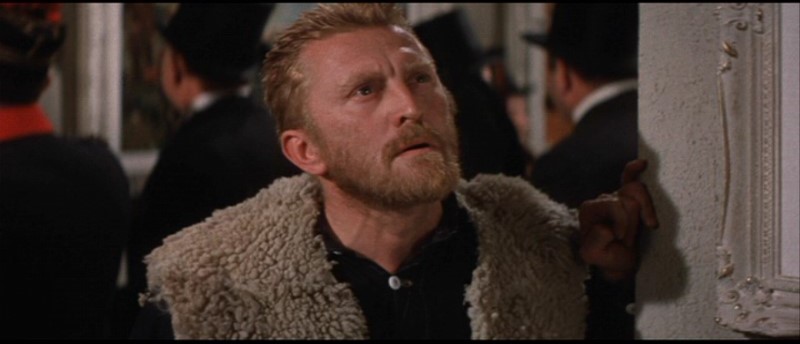 ---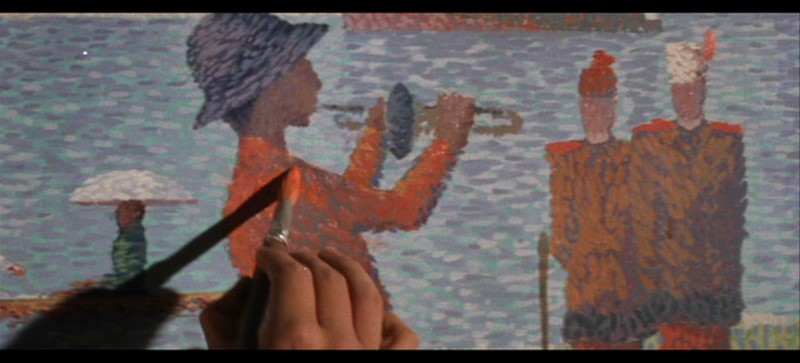 Mail cheques, money orders, cash to: or CLICK PayPal logo to donate!
Gary Tooze

Mississauga, Ontario,

CANADA
Thank You!
Vincente Minnelli's - Lust for Life - Kirk Douglas Anthony Quinn Vincente Minnelli Lust for Life Kirk Douglas Anthony Quinn Vincente Minnelli Lust for Life Kirk Douglas Anthony Quinn Vincente Minnelli Lust for Life Kirk Douglas Anthony Quinn Vincente Minnelli Lust for Life Kirk Douglas Anthony Quinn Vincente Minnelli Lust for Life Kirk Douglas Anthony Quinn Vincente Minnelli Lust for Life Kirk Douglas Anthony Quinn Vincente Minnelli's - Lust for Life - Kirk Douglas Anthony Quinn Vincente Minnelli Lust for Life Kirk Douglas Anthony Quinn Vincente Minnelli Lust for Life Kirk Douglas Anthony Quinn Vincente Minnelli Lust for Life Kirk Douglas Anthony Quinn Vincente Minnelli Lust for Life Kirk Douglas Anthony Quinn Vincente Minnelli Lust for Life Kirk Douglas Anthony Quinn Vincente Minnelli Lust for Life Kirk Douglas Anthony Quinn Vincente Minnelli's - Lust for Life - Kirk Douglas Anthony Quinn Vincente Minnelli Lust for Life Kirk Douglas Anthony Quinn Vincente Minnelli Lust for Life Kirk Douglas Anthony Quinn Vincente Minnelli Lust for Life Kirk Douglas Anthony Quinn Vincente Minnelli Lust for Life Kirk Douglas Anthony Quinn Vincente Minnelli Lust for Life Kirk Douglas Anthony Quinn Vincente Minnelli Lust for Life Kirk Douglas Anthony Quinn Vincente Minnelli's - Lust for Life - Kirk Douglas Anthony Quinn Vincente Minnelli Lust for Life Kirk Douglas Anthony Quinn Vincente Minnelli Lust for Life Kirk Douglas Anthony Quinn Vincente Minnelli Lust for Life Kirk Douglas Anthony Quinn Vincente Minnelli Lust for Life Kirk Douglas Anthony Quinn Vincente Minnelli Lust for Life Kirk Douglas Anthony Quinn Vincente Minnelli Lust for Life Kirk Douglas Anthony Quinn Vincente Minnelli's - Lust for Life - Kirk Douglas Anthony Quinn Vincente Minnelli Lust for Life Kirk Douglas Anthony Quinn Vincente Minnelli Lust for Life Kirk Douglas Anthony Quinn Vincente Minnelli Lust for Life Kirk Douglas Anthony Quinn Vincente Minnelli Lust for Life Kirk Douglas Anthony Quinn Vincente Minnelli Lust for Life Kirk Douglas Anthony Quinn Vincente Minnelli Lust for Life Kirk Douglas Anthony Quinn Vincente Minnelli's - Lust for Life - Kirk Douglas Anthony Quinn Vincente Minnelli Lust for Life Kirk Douglas Anthony Quinn Vincente Minnelli Lust for Life Kirk Douglas Anthony Quinn Vincente Minnelli Lust for Life Kirk Douglas Anthony Quinn Vincente Minnelli Lust for Life Kirk Douglas Anthony Quinn Vincente Minnelli Lust for Life Kirk Douglas Anthony Quinn Vincente Minnelli Lust for Life Kirk Douglas Anthony Quinn Vincente Minnelli's - Lust for Life - Kirk Douglas Anthony Quinn Vincente Minnelli Lust for Life Kirk Douglas Anthony Quinn Vincente Minnelli Lust for Life Kirk Douglas Anthony Quinn Vincente Minnelli Lust for Life Kirk Douglas Anthony Quinn Vincente Minnelli Lust for Life Kirk Douglas Anthony Quinn Vincente Minnelli Lust for Life Kirk Douglas Anthony Quinn Vincente Minnelli Lust for Life Kirk Douglas Anthony Quinn Vincente Minnelli's - Lust for Life - Kirk Douglas Anthony Quinn Vincente Minnelli Lust for Life Kirk Douglas Anthony Quinn Vincente Minnelli Lust for Life Kirk Douglas Anthony Quinn Vincente Minnelli Lust for Life Kirk Douglas Anthony Quinn Vincente Minnelli Lust for Life Kirk Douglas Anthony Quinn Vincente Minnelli Lust for Life Kirk Douglas Anthony Quinn Vincente Minnelli Lust for Life Kirk Douglas Anthony Quinn Vincente Minnelli's - Lust for Life - Kirk Douglas Anthony Quinn Vincente Minnelli Lust for Life Kirk Douglas Anthony Quinn Vincente Minnelli Lust for Life Kirk Douglas Anthony Quinn Vincente Minnelli Lust for Life Kirk Douglas Anthony Quinn Vincente Minnelli Lust for Life Kirk Douglas Anthony Quinn Vincente Minnelli Lust for Life Kirk Douglas Anthony Quinn Vincente Minnelli Lust for Life Kirk Douglas Anthony Quinn Vincente Minnelli's - Lust for Life - Kirk Douglas Anthony Quinn Vincente Minnelli Lust for Life Kirk Douglas Anthony Quinn Vincente Minnelli Lust for Life Kirk Douglas Anthony Quinn Vincente Minnelli Lust for Life Kirk Douglas Anthony Quinn Vincente Minnelli Lust for Life Kirk Douglas Anthony Quinn Vincente Minnelli Lust for Life Kirk Douglas Anthony Quinn Vincente Minnelli Lust for Life Kirk Douglas Anthony Quinn Vincente Minnelli's - Lust for Life - Kirk Douglas Anthony Quinn Vincente Minnelli Lust for Life Kirk Douglas Anthony Quinn Vincente Minnelli Lust for Life Kirk Douglas Anthony Quinn Vincente Minnelli Lust for Life Kirk Douglas Anthony Quinn Vincente Minnelli Lust for Life Kirk Douglas Anthony Quinn Vincente Minnelli Lust for Life Kirk Douglas Anthony Quinn Vincente Minnelli Lust for Life Kirk Douglas Anthony Quinn Vincente Minnelli's - Lust for Life - Kirk Douglas Anthony Quinn Vincente Minnelli Lust for Life Kirk Douglas Anthony Quinn Vincente Minnelli Lust for Life Kirk Douglas Anthony Quinn Vincente Minnelli Lust for Life Kirk Douglas Anthony Quinn Vincente Minnelli Lust for Life Kirk Douglas Anthony Quinn Vincente Minnelli Lust for Life Kirk Douglas Anthony Quinn Vincente Minnelli Lust for Life Kirk Douglas Anthony Quinn Vincente Minnelli's - Lust for Life - Kirk Douglas Anthony Quinn Vincente Minnelli Lust for Life Kirk Douglas Anthony Quinn Vincente Minnelli Lust for Life Kirk Douglas Anthony Quinn Vincente Minnelli Lust for Life Kirk Douglas Anthony Quinn Vincente Minnelli Lust for Life Kirk Douglas Anthony Quinn Vincente Minnelli Lust for Life Kirk Douglas Anthony Quinn Vincente Minnelli Lust for Life Kirk Douglas Anthony Quinn Vincente Minnelli's - Lust for Life - Kirk Douglas Anthony Quinn Vincente Minnelli Lust for Life Kirk Douglas Anthony Quinn Vincente Minnelli Lust for Life Kirk Douglas Anthony Quinn Vincente Minnelli Lust for Life Kirk Douglas Anthony Quinn Vincente Minnelli Lust for Life Kirk Douglas Anthony Quinn Vincente Minnelli Lust for Life Kirk Douglas Anthony Quinn Vincente Minnelli Lust for Life Kirk Douglas Anthony Quinn Vincente Minnelli's - Lust for Life - Kirk Douglas Anthony Quinn Vincente Minnelli Lust for Life Kirk Douglas Anthony Quinn Vincente Minnelli Lust for Life Kirk Douglas Anthony Quinn Vincente Minnelli Lust for Life Kirk Douglas Anthony Quinn Vincente Minnelli Lust for Life Kirk Douglas Anthony Quinn Vincente Minnelli Lust for Life Kirk Douglas Anthony Quinn Vincente Minnelli Lust for Life Kirk Douglas Anthony Quinn Vincente Minnelli's - Lust for Life - Kirk Douglas Anthony Quinn Vincente Minnelli Lust for Life Kirk Douglas Anthony Quinn Vincente Minnelli Lust for Life Kirk Douglas Anthony Quinn Vincente Minnelli Lust for Life Kirk Douglas Anthony Quinn Vincente Minnelli Lust for Life Kirk Douglas Anthony Quinn Vincente Minnelli Lust for Life Kirk Douglas Anthony Quinn Vincente Minnelli Lust for Life Kirk Douglas Anthony Quinn