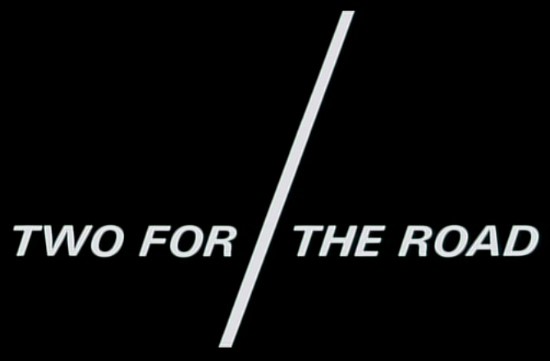 Directed by Stanley Donen
USA 19
67
Audrey Hepburn and Albert Finney suffer marital problems as they tour around France in this sarcastic 1960s comedy from Singin' In The Rain's Stanley Donen.

After winning an Oscar for Darling in 1965, screenwriter Frederic Raphael took a similarly sardonic look at marriage with Two For The Road, a witty and tightly plotted marital drama that earned him another Academy nomination. Based on his own experiences of motoring around France with his wife every summer, the film explores various junctures in the relationship of husband and wife Mark (Finney) and Joanna (Hepburn).

When the film opens, the couple have been married for 12 years and things clearly haven't been 'happily ever after'. Evidently tired of each other, they struggle to even hold a conversation, let alone hold together a marriage. What follows is a deconstruction of their relationship as the film flashes back, via some quirky visual transitions, to the day they first met through, then to their honeymoon period and later their first child, all taking place in French locations.
Excerpt from Channel 4 located HERE
Posters
Theatrical Release: April 27th, 1967
Reviews More Reviews DVD Reviews
DVD Review: 20th Century Fox (Studio Classics) - Region 1 - NTSC
DVD Box Cover

CLICK to order from:

Distribution
20th Century Fox (Studio Classics # 37) - Region 1 - NTSC
Runtime
1:50:56
Video
2.33:1 Original Aspect Ratio
Average Bitrate: 7.82 mb/s
NTSC 720x480 29.97 f/s

NOTE: The Vertical axis represents the bits transferred per second. The Horizontal is the time in minutes.

Bitrate:

Audio
English (Mono) , English (Dolby Digital 2.0), DUBS: French (Mono) , Spanish (Mono)
Subtitles
English, Spanish, None
Features

Release Information:
Studio: 20th Century Fox (Studio Classics)

Aspect Ratio:
Original aspect Ratio 2.33:1

Edition Details:

• Commentary by director Stanley Donen

• Restoration Comparison
• Theatrical trailers
• Stills Gallery


DVD Release Date: November 1st, 2005
Keep Case
Chapters: 24
Comments:

I wouldn't say this image is perfect, but it looks pretty darn good. Colors look stunning but it is moderately soft in some places - nothing fatal but it was slightly noticeable in projection viewing. Audio offers an English mono and a clear stereo track with two mono DUBS (French and Spanish). The film is quite clean and if you view the restoration comparison in the extras you can see the amount it has improved.

I'm only part-way through the Stanley Donen commentary and it is quite good with some short gaps as we re-watch the film. If you consider what you are getting here - a lauded Audrey Hepburn film directed by the great Stanley Donen - WITH a commentary by him... and it's is only $10 ?!? - this ridiculously low price makes this another no-brainer purchase from Fox's Studio Classics series. out of
---



DVD Menus

---
Subtitle Sample
Screen Captures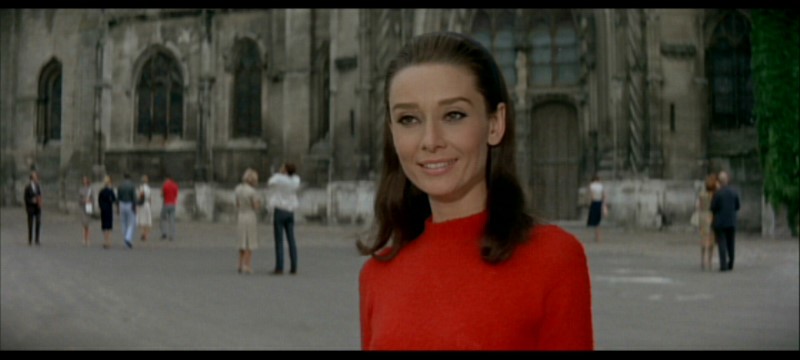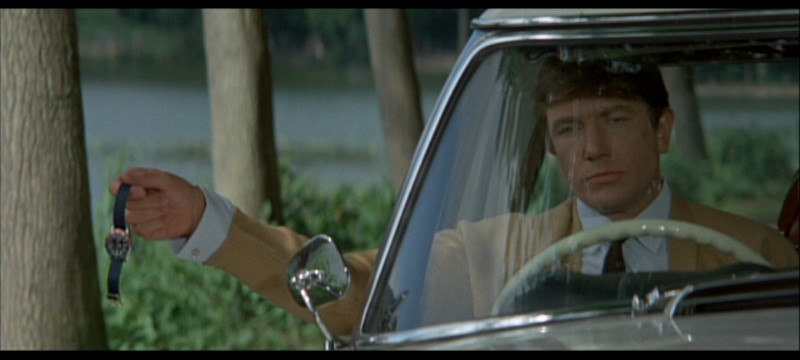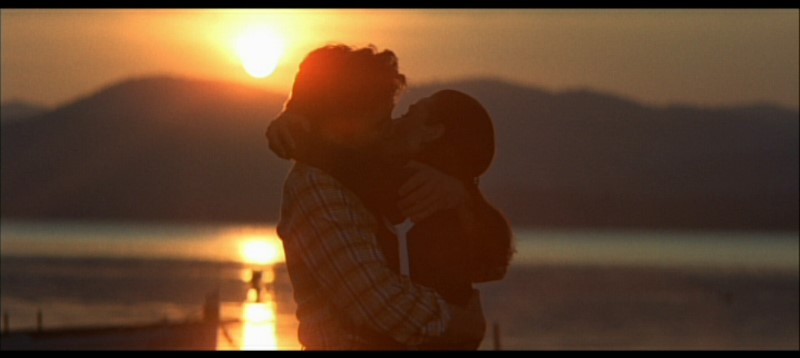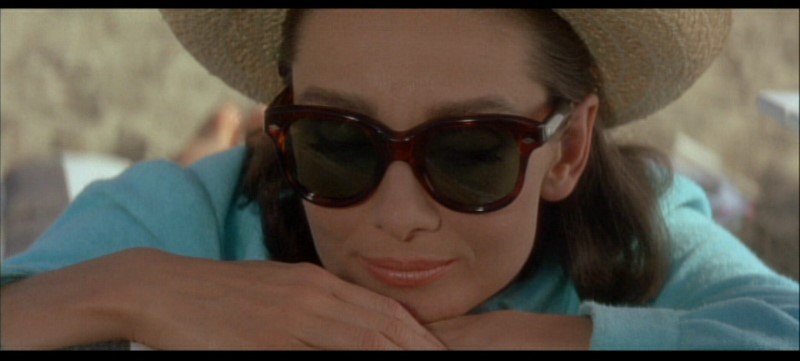 ---
---
DVD Box Cover

CLICK to order from:

Distribution
20th Century Fox (Studio Classics # 35) - Region 1 - NTSC
---





Mail cheques, money orders, cash to: or CLICK PayPal logo to donate!
Gary Tooze

Mississauga, Ontario,

CANADA
Thank You!
Stanley Donen's - Two for the Road - Audrey Hepburn DVD Review Stanley Donen Two for the Road Audrey Hepburn DVD Review Stanley Donen Two for the Road Audrey Hepburn DVD Review Stanley Donen Two for the Road Audrey Hepburn DVD Review Stanley Donen Two for the Road Audrey Hepburn DVD Review Stanley Donen Two for the Road Audrey Hepburn DVD Review Stanley Donen Two for the Road Audrey Hepburn DVD Review Stanley Donen Two for the Road Audrey Hepburn DVD Review Stanley Donen Two for the Road Audrey Hepburn DVD Review Stanley Donen Two for the Road Audrey Hepburn DVD Review Stanley Donen's - Two for the Road - Audrey Hepburn DVD Review Stanley Donen Two for the Road Audrey Hepburn DVD Review Stanley Donen Two for the Road Audrey Hepburn DVD Review Stanley Donen Two for the Road Audrey Hepburn DVD Review Stanley Donen Two for the Road Audrey Hepburn DVD Review Stanley Donen Two for the Road Audrey Hepburn DVD Review Stanley Donen Two for the Road Audrey Hepburn DVD Review Stanley Donen Two for the Road Audrey Hepburn DVD Review Stanley Donen Two for the Road Audrey Hepburn DVD Review Stanley Donen Two for the Road Audrey Hepburn DVD Review Stanley Donen's - Two for the Road - Audrey Hepburn DVD Review Stanley Donen Two for the Road Audrey Hepburn DVD Review Stanley Donen Two for the Road Audrey Hepburn DVD Review Stanley Donen Two for the Road Audrey Hepburn DVD Review Stanley Donen Two for the Road Audrey Hepburn DVD Review Stanley Donen Two for the Road Audrey Hepburn DVD Review Stanley Donen Two for the Road Audrey Hepburn DVD Review Stanley Donen Two for the Road Audrey Hepburn DVD Review Stanley Donen Two for the Road Audrey Hepburn DVD Review Stanley Donen Two for the Road Audrey Hepburn DVD Review Stanley Donen's - Two for the Road - Audrey Hepburn DVD Review Stanley Donen Two for the Road Audrey Hepburn DVD Review Stanley Donen Two for the Road Audrey Hepburn DVD Review Stanley Donen Two for the Road Audrey Hepburn DVD Review Stanley Donen Two for the Road Audrey Hepburn DVD Review Stanley Donen Two for the Road Audrey Hepburn DVD Review Stanley Donen Two for the Road Audrey Hepburn DVD Review Stanley Donen Two for the Road Audrey Hepburn DVD Review Stanley Donen Two for the Road Audrey Hepburn DVD Review Stanley Donen Two for the Road Audrey Hepburn DVD Review Stanley Donen's - Two for the Road - Audrey Hepburn DVD Review Stanley Donen Two for the Road Audrey Hepburn DVD Review Stanley Donen Two for the Road Audrey Hepburn DVD Review Stanley Donen Two for the Road Audrey Hepburn DVD Review Stanley Donen Two for the Road Audrey Hepburn DVD Review Stanley Donen Two for the Road Audrey Hepburn DVD Review Stanley Donen Two for the Road Audrey Hepburn DVD Review Stanley Donen Two for the Road Audrey Hepburn DVD Review Stanley Donen Two for the Road Audrey Hepburn DVD Review Stanley Donen Two for the Road Audrey Hepburn DVD Review Stanley Donen's - Two for the Road - Audrey Hepburn DVD Review Stanley Donen Two for the Road Audrey Hepburn DVD Review Stanley Donen Two for the Road Audrey Hepburn DVD Review Stanley Donen Two for the Road Audrey Hepburn DVD Review Stanley Donen Two for the Road Audrey Hepburn DVD Review Stanley Donen Two for the Road Audrey Hepburn DVD Review Stanley Donen Two for the Road Audrey Hepburn DVD Review Stanley Donen Two for the Road Audrey Hepburn DVD Review Stanley Donen Two for the Road Audrey Hepburn DVD Review Stanley Donen Two for the Road Audrey Hepburn DVD Review Stanley Donen's - Two for the Road - Audrey Hepburn DVD Review Stanley Donen Two for the Road Audrey Hepburn DVD Review Stanley Donen Two for the Road Audrey Hepburn DVD Review Stanley Donen Two for the Road Audrey Hepburn DVD Review Stanley Donen Two for the Road Audrey Hepburn DVD Review Stanley Donen Two for the Road Audrey Hepburn DVD Review Stanley Donen Two for the Road Audrey Hepburn DVD Review Stanley Donen Two for the Road Audrey Hepburn DVD Review Stanley Donen Two for the Road Audrey Hepburn DVD Review Stanley Donen Two for the Road Audrey Hepburn DVD Review Stanley Donen's - Two for the Road - Audrey Hepburn DVD Review Stanley Donen Two for the Road Audrey Hepburn DVD Review Stanley Donen Two for the Road Audrey Hepburn DVD Review Stanley Donen Two for the Road Audrey Hepburn DVD Review Stanley Donen Two for the Road Audrey Hepburn DVD Review Stanley Donen Two for the Road Audrey Hepburn DVD Review Stanley Donen Two for the Road Audrey Hepburn DVD Review Stanley Donen Two for the Road Audrey Hepburn DVD Review Stanley Donen Two for the Road Audrey Hepburn DVD Review Stanley Donen Two for the Road Audrey Hepburn DVD Review Stanley Donen's - Two for the Road - Audrey Hepburn DVD Review Stanley Donen Two for the Road Audrey Hepburn DVD Review Stanley Donen Two for the Road Audrey Hepburn DVD Review Stanley Donen Two for the Road Audrey Hepburn DVD Review Stanley Donen Two for the Road Audrey Hepburn DVD Review Stanley Donen Two for the Road Audrey Hepburn DVD Review Stanley Donen Two for the Road Audrey Hepburn DVD Review Stanley Donen Two for the Road Audrey Hepburn DVD Review Stanley Donen Two for the Road Audrey Hepburn DVD Review Stanley Donen Two for the Road Audrey Hepburn DVD Review Stanley Donen's - Two for the Road - Audrey Hepburn DVD Review Stanley Donen Two for the Road Audrey Hepburn DVD Review Stanley Donen Two for the Road Audrey Hepburn DVD Review Stanley Donen Two for the Road Audrey Hepburn DVD Review Stanley Donen Two for the Road Audrey Hepburn DVD Review Stanley Donen Two for the Road Audrey Hepburn DVD Review Stanley Donen Two for the Road Audrey Hepburn DVD Review Stanley Donen Two for the Road Audrey Hepburn DVD Review Stanley Donen Two for the Road Audrey Hepburn DVD Review Stanley Donen Two for the Road Audrey Hepburn DVD Review Stanley Donen's - Two for the Road - Audrey Hepburn DVD Review Stanley Donen Two for the Road Audrey Hepburn DVD Review Stanley Donen Two for the Road Audrey Hepburn DVD Review Stanley Donen Two for the Road Audrey Hepburn DVD Review Stanley Donen Two for the Road Audrey Hepburn DVD Review Stanley Donen Two for the Road Audrey Hepburn DVD Review Stanley Donen Two for the Road Audrey Hepburn DVD Review Stanley Donen Two for the Road Audrey Hepburn DVD Review Stanley Donen Two for the Road Audrey Hepburn DVD Review Stanley Donen Two for the Road Audrey Hepburn DVD Review Stanley Donen's - Two for the Road - Audrey Hepburn DVD Review Stanley Donen Two for the Road Audrey Hepburn DVD Review Stanley Donen Two for the Road Audrey Hepburn DVD Review Stanley Donen Two for the Road Audrey Hepburn DVD Review Stanley Donen Two for the Road Audrey Hepburn DVD Review Stanley Donen Two for the Road Audrey Hepburn DVD Review Stanley Donen Two for the Road Audrey Hepburn DVD Review Stanley Donen Two for the Road Audrey Hepburn DVD Review Stanley Donen Two for the Road Audrey Hepburn DVD Review Stanley Donen Two for the Road Audrey Hepburn DVD Review
Clarence Brown's - The Rains Came - DVD Review Myrna Loy Tyrone Power Clarence Brown The Rains Came DVD Review Myrna Loy Tyrone Power Clarence Brown The Rains Came DVD Review Myrna Loy Tyrone Power Clarence Brown The Rains Came DVD Review Myrna Loy Tyrone Power Clarence Brown The Rains Came DVD Review Myrna Loy Tyrone Power Clarence Brown The Rains Came DVD Review Myrna Loy Tyrone Power Clarence Brown The Rains Came DVD Review Myrna Loy Tyrone Power Clarence Brown The Rains Came DVD Review Myrna Loy Tyrone Power Clarence Brown The Rains Came DVD Review Myrna Loy Tyrone Power Clarence Brown The Rains Came DVD Review Myrna Loy Tyrone Power Clarence Brown's - The Rains Came - DVD Review Myrna Loy Tyrone Power Clarence Brown The Rains Came DVD Review Myrna Loy Tyrone Power Clarence Brown The Rains Came DVD Review Myrna Loy Tyrone Power Clarence Brown The Rains Came DVD Review Myrna Loy Tyrone Power Clarence Brown The Rains Came DVD Review Myrna Loy Tyrone Power Clarence Brown The Rains Came DVD Review Myrna Loy Tyrone Power Clarence Brown The Rains Came DVD Review Myrna Loy Tyrone Power Clarence Brown The Rains Came DVD Review Myrna Loy Tyrone Power Clarence Brown The Rains Came DVD Review Myrna Loy Tyrone Power Clarence Brown The Rains Came DVD Review Myrna Loy Tyrone Power Clarence Brown's - The Rains Came - DVD Review Myrna Loy Tyrone Power Clarence Brown The Rains Came DVD Review Myrna Loy Tyrone Power Clarence Brown The Rains Came DVD Review Myrna Loy Tyrone Power Clarence Brown The Rains Came DVD Review Myrna Loy Tyrone Power Clarence Brown The Rains Came DVD Review Myrna Loy Tyrone Power Clarence Brown The Rains Came DVD Review Myrna Loy Tyrone Power Clarence Brown The Rains Came DVD Review Myrna Loy Tyrone Power Clarence Brown The Rains Came DVD Review Myrna Loy Tyrone Power Clarence Brown The Rains Came DVD Review Myrna Loy Tyrone Power Clarence Brown The Rains Came DVD Review Myrna Loy Tyrone Power Clarence Brown's - The Rains Came - DVD Review Myrna Loy Tyrone Power Clarence Brown The Rains Came DVD Review Myrna Loy Tyrone Power Clarence Brown The Rains Came DVD Review Myrna Loy Tyrone Power Clarence Brown The Rains Came DVD Review Myrna Loy Tyrone Power Clarence Brown The Rains Came DVD Review Myrna Loy Tyrone Power Clarence Brown The Rains Came DVD Review Myrna Loy Tyrone Power Clarence Brown The Rains Came DVD Review Myrna Loy Tyrone Power Clarence Brown The Rains Came DVD Review Myrna Loy Tyrone Power Clarence Brown The Rains Came DVD Review Myrna Loy Tyrone Power Clarence Brown The Rains Came DVD Review Myrna Loy Tyrone Power Clarence Brown's - The Rains Came - DVD Review Myrna Loy Tyrone Power Clarence Brown The Rains Came DVD Review Myrna Loy Tyrone Power Clarence Brown The Rains Came DVD Review Myrna Loy Tyrone Power Clarence Brown The Rains Came DVD Review Myrna Loy Tyrone Power Clarence Brown The Rains Came DVD Review Myrna Loy Tyrone Power Clarence Brown The Rains Came DVD Review Myrna Loy Tyrone Power Clarence Brown The Rains Came DVD Review Myrna Loy Tyrone Power Clarence Brown The Rains Came DVD Review Myrna Loy Tyrone Power Clarence Brown The Rains Came DVD Review Myrna Loy Tyrone Power Clarence Brown The Rains Came DVD Review Myrna Loy Tyrone Power Clarence Brown's - The Rains Came - DVD Review Myrna Loy Tyrone Power Clarence Brown The Rains Came DVD Review Myrna Loy Tyrone Power Clarence Brown The Rains Came DVD Review Myrna Loy Tyrone Power Clarence Brown The Rains Came DVD Review Myrna Loy Tyrone Power Clarence Brown The Rains Came DVD Review Myrna Loy Tyrone Power Clarence Brown The Rains Came DVD Review Myrna Loy Tyrone Power Clarence Brown The Rains Came DVD Review Myrna Loy Tyrone Power Clarence Brown The Rains Came DVD Review Myrna Loy Tyrone Power Clarence Brown The Rains Came DVD Review Myrna Loy Tyrone Power Clarence Brown The Rains Came DVD Review Myrna Loy Tyrone Power Clarence Brown's - The Rains Came - DVD Review Myrna Loy Tyrone Power Clarence Brown The Rains Came DVD Review Myrna Loy Tyrone Power Clarence Brown The Rains Came DVD Review Myrna Loy Tyrone Power Clarence Brown The Rains Came DVD Review Myrna Loy Tyrone Power Clarence Brown The Rains Came DVD Review Myrna Loy Tyrone Power Clarence Brown The Rains Came DVD Review Myrna Loy Tyrone Power Clarence Brown The Rains Came DVD Review Myrna Loy Tyrone Power Clarence Brown The Rains Came DVD Review Myrna Loy Tyrone Power Clarence Brown The Rains Came DVD Review Myrna Loy Tyrone Power Clarence Brown The Rains Came DVD Review Myrna Loy Tyrone Power Clarence Brown's - The Rains Came - DVD Review Myrna Loy Tyrone Power Clarence Brown The Rains Came DVD Review Myrna Loy Tyrone Power Clarence Brown The Rains Came DVD Review Myrna Loy Tyrone Power Clarence Brown The Rains Came DVD Review Myrna Loy Tyrone Power Clarence Brown The Rains Came DVD Review Myrna Loy Tyrone Power Clarence Brown The Rains Came DVD Review Myrna Loy Tyrone Power Clarence Brown The Rains Came DVD Review Myrna Loy Tyrone Power Clarence Brown The Rains Came DVD Review Myrna Loy Tyrone Power Clarence Brown The Rains Came DVD Review Myrna Loy Tyrone Power Clarence Brown The Rains Came DVD Review Myrna Loy Tyrone Power Clarence Brown's - The Rains Came - DVD Review Myrna Loy Tyrone Power Clarence Brown The Rains Came DVD Review Myrna Loy Tyrone Power Clarence Brown The Rains Came DVD Review Myrna Loy Tyrone Power Clarence Brown The Rains Came DVD Review Myrna Loy Tyrone Power Clarence Brown The Rains Came DVD Review Myrna Loy Tyrone Power Clarence Brown The Rains Came DVD Review Myrna Loy Tyrone Power Clarence Brown The Rains Came DVD Review Myrna Loy Tyrone Power Clarence Brown The Rains Came DVD Review Myrna Loy Tyrone Power Clarence Brown The Rains Came DVD Review Myrna Loy Tyrone Power Clarence Brown The Rains Came DVD Review Myrna Loy Tyrone Power Clarence Brown's - The Rains Came - DVD Review Myrna Loy Tyrone Power Clarence Brown The Rains Came DVD Review Myrna Loy Tyrone Power Clarence Brown The Rains Came DVD Review Myrna Loy Tyrone Power Clarence Brown The Rains Came DVD Review Myrna Loy Tyrone Power Clarence Brown The Rains Came DVD Review Myrna Loy Tyrone Power Clarence Brown The Rains Came DVD Review Myrna Loy Tyrone Power Clarence Brown The Rains Came DVD Review Myrna Loy Tyrone Power Clarence Brown The Rains Came DVD Review Myrna Loy Tyrone Power Clarence Brown The Rains Came DVD Review Myrna Loy Tyrone Power Clarence Brown The Rains Came DVD Review Myrna Loy Tyrone Power Clarence Brown's - The Rains Came - DVD Review Myrna Loy Tyrone Power Clarence Brown The Rains Came DVD Review Myrna Loy Tyrone Power Clarence Brown The Rains Came DVD Review Myrna Loy Tyrone Power Clarence Brown The Rains Came DVD Review Myrna Loy Tyrone Power Clarence Brown The Rains Came DVD Review Myrna Loy Tyrone Power Clarence Brown The Rains Came DVD Review Myrna Loy Tyrone Power Clarence Brown The Rains Came DVD Review Myrna Loy Tyrone Power Clarence Brown The Rains Came DVD Review Myrna Loy Tyrone Power Clarence Brown The Rains Came DVD Review Myrna Loy Tyrone Power Clarence Brown The Rains Came DVD Review Myrna Loy Tyrone Power