(aka 'Les Destinées' (USA) 'Sentimental Destinies' (Hong Kong: English title) )
directed by Olivier Assayas
France 2000
Review by Gary W. Tooze
Poster
Unusual filmmaking for director Olivier Assayas whose previous efforts have all been original works in an artistic vein; Les Sentimentales Destinées is adapted from the acclaimed novel by Jacques Chardonne and written by Jacques Fieschi. Assayas demonstrates that his abilities extend to the detail of a 'sweeping period epic' as opposed to the non-conformity of an Artist film. Les Destinées (title changed for marketing) shows itself to be a lush and visually sharp re-creation of central France circa 1900-1930. The hub of the story is the life of one man, Jean Barnery (played by Charles Berling), a struggling unsatisfied soul whose tortured existence appears to be forever longing for an unknown ideal.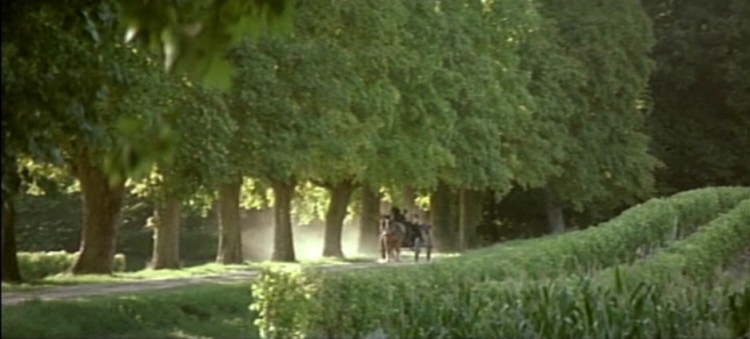 Assayas paints a warm, soft canvass as Jean's years drift by. He leaves his wife (Isabelle Huppert) whom he suspects of adultery and then renounces his position as the local Protestant minister. He then proceeds to fall in love with Pauline (stunning Emmanuelle Béart), an independent beauty who is the niece of a friend. She nurses his bruised heart in the picturesque Swiss mountains that they choose to make there simple home. He is briefly content but is longing for something, which appears to be some form of purpose to his life. He eventually has it thrust upon him as he gains controlling interest in the families wealthy porcelain business after the death of his father. He coldly usurps his brother for the controlling reigns to the empire with his new focus as a driving goal to then make an indelible mark by developing a new product; a unique and expensive form of ivory porcelain. Irresponsibly obsessing on its invention at the cost of his finances, his family, strikes by his workers and advice by close friends Jean proves himself inflexible eventually identifying his children as being his only real legacy. The tragedy for Jean is that it comes far too late.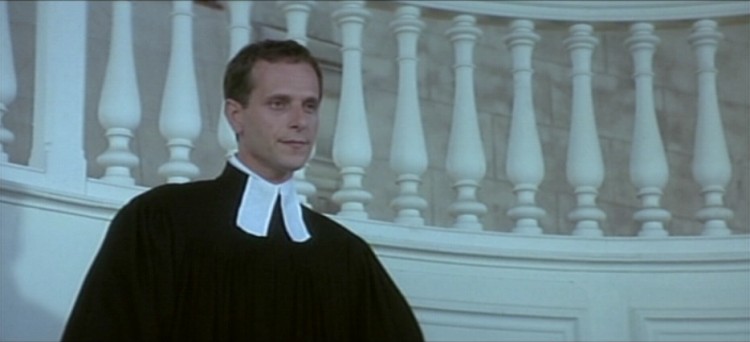 The film comfortably drifts you from decade to decade, seeing Jean's failings, mistakes and his acceptance of those decisions prior to his death. His wife's statement against the move back to the factory from the idyllic Swiss Alps: "This is the end of our love." proves the most true as a defining moment in his life. Some would find the film slow, but I was absorbed enough to enjoy each scene although the plot detail gaps can be confusing. It was as if Assayas were attempting to include too much of the book into the film. Regardless, his camera movement at times with delicate slow pans and captures of subtle expressions and body language mark his further maturation and capabilities as an autuer. This is truly sumptuous and I found the inner workings of the porcelain aspects both interesting and educational. Les desitnées casually submerses us as we are led to explore a world and time not often visited by film and certainly not by this filmmaker to date. If you are patient and in the mood, I can't imagine a nicer way to spend 3 hours than viewing the highlights and failings in the life of Jean Barnery. The accolades of "One of the Years Ten Best" are a bit of a prevarication, but it doesn't fall too short of high expectations.

out of

.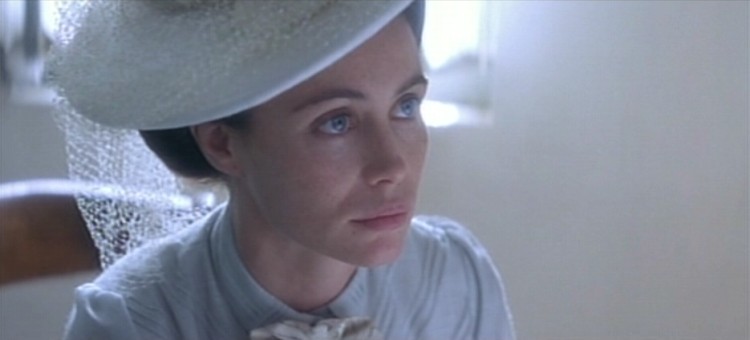 Statement by Olivier Assayas: "What attracted me in the first place was to explore a world. It was enthusiasm and curiosity to do something new. But when I finally did the film, I realized that what interested me was that I had had totally absorbed the novel -- it was alive within myself, and I did not have to recreate it. On some strange level, it was easier to render emotions. When you write your material, you have more insecurities and doubts about your own writing than someone else's writing. You come up with a scene or a character and you hope that you're right, that you'll be able to communicate effectively with your audience. But you don't have this 100 percent security about it. When you read a novel and you react to it, you know it works. So at least you have the security of knowing that if it worked on you, it can work on someone else. I think you start becoming a filmmaker when you start forgetting about the technique, form, and abstract ideas. I just felt it happening within me. When I was making my short films before starting at Cahiers, I had these theoretical ideas about how things should be done. At some point, when I started making my first feature, I realized that I didn't care how this movie was made or what theoretical ideas were behind it. What I cared about was whether I could recreate my own emotions, what was specific about my own vision of the world. It's something that's essential in the process of becoming an artist." Olivier Assayas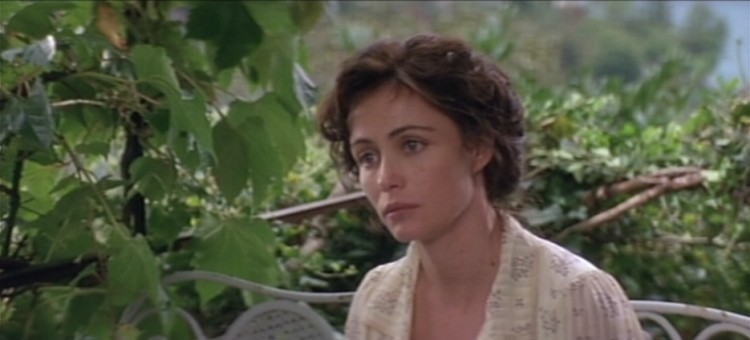 DVD Review: Wellspring Region 1 NTSC

Reviews More Reviews WellSpring Website Official Website

Recommended Reading in French Cinema (CLICK COVERS or TITLES for more information)
The Films in My Life
by Francois Truffaut, Leonard Mayhew

French Cinema: A Student's Guide
by Philip Powrie, Keith Reader
Agnes Varda by Alison Smith
Godard on Godard : Critical Writings by Jean-Luc Godard
Notes on the Cinematographer by Robert Bresson
French New Wave
by Jean Douchet, Robert Bonnono, Cedric Anger, Robert Bononno
French Cinema: From Its Beginnings to the Present
by Remi Fournier Lanzoni
Truffaut: A Biography by Antoine do Baecque and Serge Toubiana
Check out more in "The Library"
---
DVD Menus
Release Information:
Studio: Wellspring Media, Inc.
Theatrical Release Date: January 1, 2000
DVD Release Date: October 22, 2002
2.35:1 Widescreen anamorphic
Run Time: 172:24 minutes
Keep case
Chapters: 32


Great DVD from Wellspring. Adherence to aspect ratio, clear and defined white removable sub-titles, sharp bright image, no edge enhancement, solid sound. I didn't know whet to expect with Wellspring at the helm of this DVD, but there past few efforts have been quite adept. Bravo! This is a fine DVD, with nice inclusion of Assayas commentary and Theatrical non anamorphic trailer with burned in subs: 1:50, Video Trailer: Pan and Scan 1:30 with English narration and 6 filmographies of the director and 5 of the main stars. The technical details are all there and I can bet the image will look great on your television.

out of

.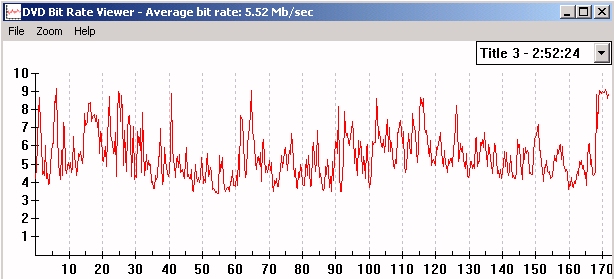 ---