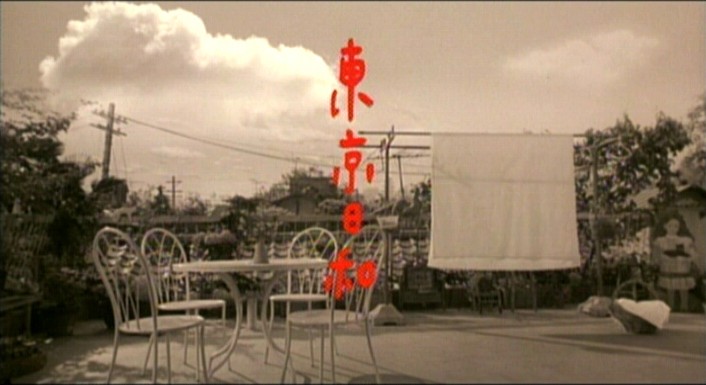 (aka "Tokyo Biyori")
directed by Naoto Takenaka
Japan 1997
Tokyo Biyori (1997) is a biographical account of the marriage of renowned Japanese photographer Nobuyoshi Araki and his wife Yoko Araki. The script is based on entries made by Nobuyoshi in his diary during the years of their marriage, right up to the tragic end. The film is executed in impeccable taste, it is beautifully shot, slow paced with carefully understated acting, never becoming overly sentimental. Set before us is a collage of incidents wherein the seemingly trivial and "everyday" in retrospect take on profound significance. The depiction of the couple going for a run in the pouring rain, or playfully kicking a pop can back and forth as they walk giggling down a narrow street late at night, become a celebration of life itself. Those who like the films of Shunji Iwai will most certainly enjoy Tokyo Biyori. The film is directed by the ubiquitous Naoto Takenaka, who also plays the lead male role. Miho Nakayama (Love Letter) puts on a haunting and subtle performance as Yoko. Takako Matsu (April Story) also stars, and there are cameos by Araki himself, as well as by Hideo Nakata.
Poster (CLICK to enlarge)
Theatrical Release: October 18th, 1997 - Japan
DVD Review: Spectrum - Region 3 - NTSC
Big thanks to Trond Trondsen of Masters of Cinema.org for all the Screen Caps!
DVD Box Cover

CLICK to order from:

Thinking of buying from YesAsia? CLICK HERE and use THIS UPDATED BEAVER PAGE to source their very best...

Distribution
Spectrum (Korea) Region 3 - NTSC
Runtime
2:01:08
Video
1.85:1.00 Letterboxed WideScreen
Average Bitrate: 7.80 mb/s
NTSC 720x480 29.97 f/s
Bitrate:

Audio
Japanese (Dolby Digital 2.0 Mono)
Subtitles
English, Japanese, Korean and none
Features

Release Information:
Studio: Spectrum DVD

Aspect Ratio:
Widescreen letterbox - 1.85:1


Edition Details:

Letterboxed 1.85:1
Stereo
Audio Commentary With Cast & Crew
Behind The Scenes
Trailers
Photo Gallery
"Japanese Cinema" Script Booklet

DVD Release Date:10/16/2002
Keep Case
Chapters: 24

Writing credits
Nobuyoshi Araki story
Ryo Iwamatsu

Cast
Naoto Takenaka .... Mikio Shimazu
Miho Nakayama .... Yoko Shimazu
rest of cast listed alphabetically
Nobuyoshi Araki .... Train conductor
Tadanobu Asano
Shiho Fujimura
Yoshiko Kuga
Takako Matsu .... Mizutani
Comments:
The DVD looks very good indeed, but I may be biased by the fact that I first fell in love with the film, and gave it repeated viewings, via the VCD format. This Korean edition is letterboxed, and seems to have some very slight compression artifacts in dark areas. However, flesh tones are realistic, there is no significant edge enhancement, and the film looks vibrant overall. I am looking forward to an anamorphically enhanced version out of Japan at some point in the future, but, in the meantime, this Spectrum DVD at its budget price (approx. USD 17) is in my opinion a must-have for all Japanophiles out there... out of Trond Trondsen
---
Recommended Reading for Japanese Film Fans (CLICK COVERS or TITLES for more information)
The Japan Journals : 1947-2004,

by Donald Richie

The Midnight Eye Guide to New Japanese Film
by Tom Mes and Jasper Sharp

Kon Ichikawa (Cinematheque Ontario Monographs)

by James Quandt, Cinematheque Ontario

Shohei Imamura (Cinematheque Ontario Monographs, No. 1)
by James Quandt
Eros Plus Massacre: An Introduction to the Japanese New Wave Cinema (Midland Book, Mb 469)
by David Desser
The Films of Akira Kurosawa by Donald Ritchie

Ozu by Donald Richie

A Hundred Years of Japanese Film by Donald Richie
Check out more in "The Library"
---


DVD Menus
---
Screen Captures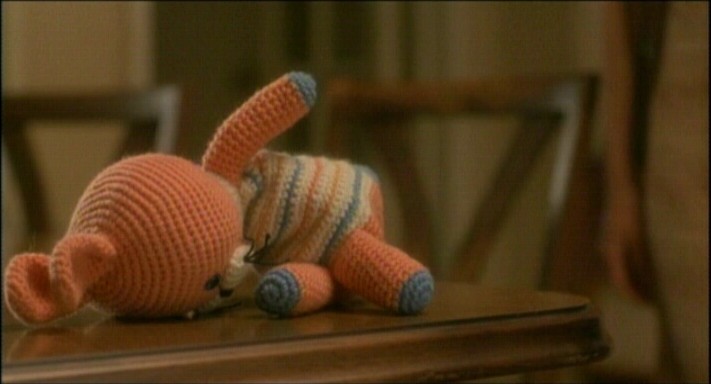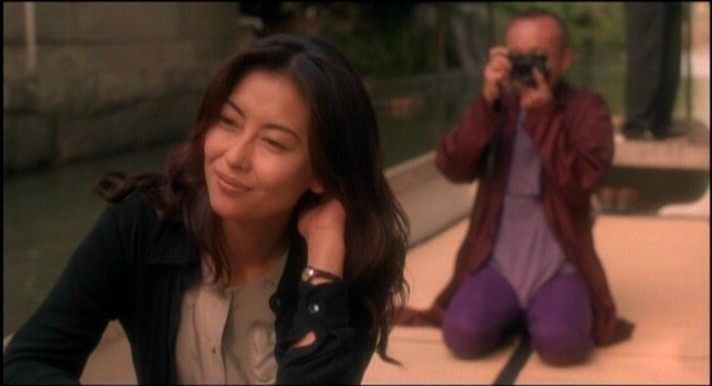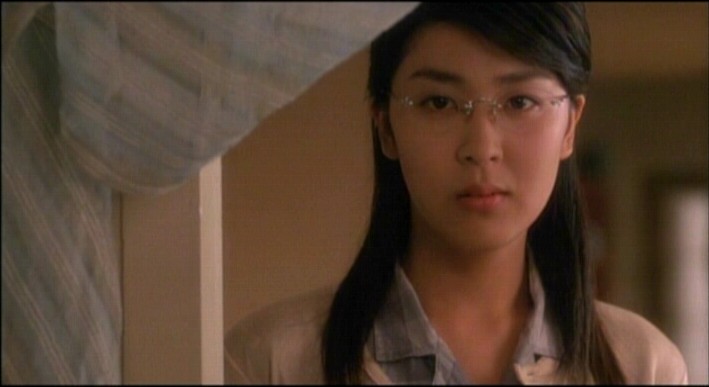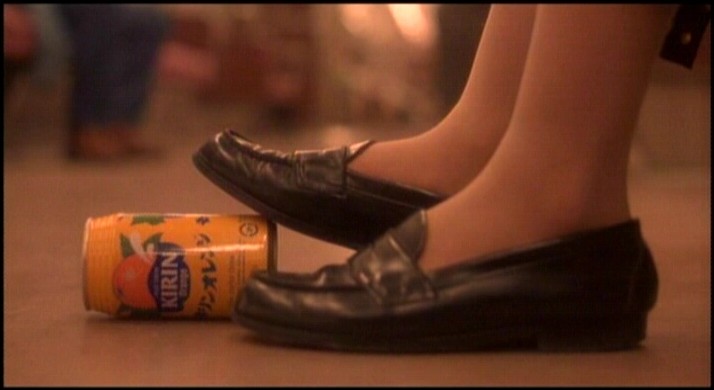 ---
DVD Box Cover

CLICK to order from:

Thinking of buying from YesAsia? CLICK HERE and use THIS UPDATED BEAVER PAGE to source their very best...

Distribution
Spectrum (Korea) Region 3 - NTSC






DONATIONS Keep DVDBeaver alive and advertisement free:
Mail cheques, money orders, cash to: or CLICK PayPal logo to donate!
Gary Tooze

Mississauga, Ontario,

CANADA
Naoto Takenaka's - Tokyo biyori - DVD Review Naoto Takenaka Tokyo biyori DVD Review Naoto Takenaka Tokyo biyori DVD Review Naoto Takenaka Tokyo biyori DVD Review Naoto Takenaka Tokyo biyori DVD Review Naoto Takenaka Tokyo biyori DVD Review Naoto Takenaka Tokyo biyori DVD Review Naoto Takenaka Tokyo biyori DVD Review Naoto Takenaka Tokyo biyori DVD Review Naoto Takenaka Tokyo biyori DVD Review Naoto Takenaka Tokyo biyori DVD Review Naoto Takenaka's - Tokyo biyori - DVD Review Naoto Takenaka Tokyo biyori DVD Review Naoto Takenaka Tokyo biyori DVD Review Naoto Takenaka Tokyo biyori DVD Review Naoto Takenaka Tokyo biyori DVD Review Naoto Takenaka Tokyo biyori DVD Review Naoto Takenaka Tokyo biyori DVD Review Naoto Takenaka Tokyo biyori DVD Review Naoto Takenaka Tokyo biyori DVD Review Naoto Takenaka Tokyo biyori DVD Review Naoto Takenaka Tokyo biyori DVD Review Naoto Takenaka's - Tokyo biyori - DVD Review Naoto Takenaka Tokyo biyori DVD Review Naoto Takenaka Tokyo biyori DVD Review Naoto Takenaka Tokyo biyori DVD Review Naoto Takenaka Tokyo biyori DVD Review Naoto Takenaka Tokyo biyori DVD Review Naoto Takenaka Tokyo biyori DVD Review Naoto Takenaka Tokyo biyori DVD Review Naoto Takenaka Tokyo biyori DVD Review Naoto Takenaka Tokyo biyori DVD Review Naoto Takenaka Tokyo biyori DVD Review Naoto Takenaka's - Tokyo biyori - DVD Review Naoto Takenaka Tokyo biyori DVD Review Naoto Takenaka Tokyo biyori DVD Review Naoto Takenaka Tokyo biyori DVD Review Naoto Takenaka Tokyo biyori DVD Review Naoto Takenaka Tokyo biyori DVD Review Naoto Takenaka Tokyo biyori DVD Review Naoto Takenaka Tokyo biyori DVD Review Naoto Takenaka Tokyo biyori DVD Review Naoto Takenaka Tokyo biyori DVD Review Naoto Takenaka Tokyo biyori DVD Review Naoto Takenaka's - Tokyo biyori - DVD Review Naoto Takenaka Tokyo biyori DVD Review Naoto Takenaka Tokyo biyori DVD Review Naoto Takenaka Tokyo biyori DVD Review Naoto Takenaka Tokyo biyori DVD Review Naoto Takenaka Tokyo biyori DVD Review Naoto Takenaka Tokyo biyori DVD Review Naoto Takenaka Tokyo biyori DVD Review Naoto Takenaka Tokyo biyori DVD Review Naoto Takenaka Tokyo biyori DVD Review Naoto Takenaka Tokyo biyori DVD Review Naoto Takenaka's - Tokyo biyori - DVD Review Naoto Takenaka Tokyo biyori DVD Review Naoto Takenaka Tokyo biyori DVD Review Naoto Takenaka Tokyo biyori DVD Review Naoto Takenaka Tokyo biyori DVD Review Naoto Takenaka Tokyo biyori DVD Review Naoto Takenaka Tokyo biyori DVD Review Naoto Takenaka Tokyo biyori DVD Review Naoto Takenaka Tokyo biyori DVD Review Naoto Takenaka Tokyo biyori DVD Review Naoto Takenaka Tokyo biyori DVD Review Naoto Takenaka's - Tokyo biyori - DVD Review Naoto Takenaka Tokyo biyori DVD Review Naoto Takenaka Tokyo biyori DVD Review Naoto Takenaka Tokyo biyori DVD Review Naoto Takenaka Tokyo biyori DVD Review Naoto Takenaka Tokyo biyori DVD Review Naoto Takenaka Tokyo biyori DVD Review Naoto Takenaka Tokyo biyori DVD Review Naoto Takenaka Tokyo biyori DVD Review Naoto Takenaka Tokyo biyori DVD Review Naoto Takenaka Tokyo biyori DVD Review Naoto Takenaka's - Tokyo biyori - DVD Review Naoto Takenaka Tokyo biyori DVD Review Naoto Takenaka Tokyo biyori DVD Review Naoto Takenaka Tokyo biyori DVD Review Naoto Takenaka Tokyo biyori DVD Review Naoto Takenaka Tokyo biyori DVD Review Naoto Takenaka Tokyo biyori DVD Review Naoto Takenaka Tokyo biyori DVD Review Naoto Takenaka Tokyo biyori DVD Review Naoto Takenaka Tokyo biyori DVD Review Naoto Takenaka Tokyo biyori DVD Review Naoto Takenaka's - Tokyo biyori - DVD Review Naoto Takenaka Tokyo biyori DVD Review Naoto Takenaka Tokyo biyori DVD Review Naoto Takenaka Tokyo biyori DVD Review Naoto Takenaka Tokyo biyori DVD Review Naoto Takenaka Tokyo biyori DVD Review Naoto Takenaka Tokyo biyori DVD Review Naoto Takenaka Tokyo biyori DVD Review Naoto Takenaka Tokyo biyori DVD Review Naoto Takenaka Tokyo biyori DVD Review Naoto Takenaka Tokyo biyori DVD Review Naoto Takenaka's - Tokyo biyori - DVD Review Naoto Takenaka Tokyo biyori DVD Review Naoto Takenaka Tokyo biyori DVD Review Naoto Takenaka Tokyo biyori DVD Review Naoto Takenaka Tokyo biyori DVD Review Naoto Takenaka Tokyo biyori DVD Review Naoto Takenaka Tokyo biyori DVD Review Naoto Takenaka Tokyo biyori DVD Review Naoto Takenaka Tokyo biyori DVD Review Naoto Takenaka Tokyo biyori DVD Review Naoto Takenaka Tokyo biyori DVD Review Naoto Takenaka's - Tokyo biyori - DVD Review Naoto Takenaka Tokyo biyori DVD Review Naoto Takenaka Tokyo biyori DVD Review Naoto Takenaka Tokyo biyori DVD Review Naoto Takenaka Tokyo biyori DVD Review Naoto Takenaka Tokyo biyori DVD Review Naoto Takenaka Tokyo biyori DVD Review Naoto Takenaka Tokyo biyori DVD Review Naoto Takenaka Tokyo biyori DVD Review Naoto Takenaka Tokyo biyori DVD Review Naoto Takenaka Tokyo biyori DVD Review Naoto Takenaka's - Tokyo biyori - DVD Review Naoto Takenaka Tokyo biyori DVD Review Naoto Takenaka Tokyo biyori DVD Review Naoto Takenaka Tokyo biyori DVD Review Naoto Takenaka Tokyo biyori DVD Review Naoto Takenaka Tokyo biyori DVD Review Naoto Takenaka Tokyo biyori DVD Review Naoto Takenaka Tokyo biyori DVD Review Naoto Takenaka Tokyo biyori DVD Review Naoto Takenaka Tokyo biyori DVD Review Naoto Takenaka Tokyo biyori DVD Review Naoto Takenaka's - Tokyo biyori - DVD Review Naoto Takenaka Tokyo biyori DVD Review Naoto Takenaka Tokyo biyori DVD Review Naoto Takenaka Tokyo biyori DVD Review Naoto Takenaka Tokyo biyori DVD Review Naoto Takenaka Tokyo biyori DVD Review Naoto Takenaka Tokyo biyori DVD Review Naoto Takenaka Tokyo biyori DVD Review Naoto Takenaka Tokyo biyori DVD Review Naoto Takenaka Tokyo biyori DVD Review Naoto Takenaka Tokyo biyori DVD Review Naoto Takenaka's - Tokyo biyori - DVD Review Naoto Takenaka Tokyo biyori DVD Review Naoto Takenaka Tokyo biyori DVD Review Naoto Takenaka Tokyo biyori DVD Review Naoto Takenaka Tokyo biyori DVD Review Naoto Takenaka Tokyo biyori DVD Review Naoto Takenaka Tokyo biyori DVD Review Naoto Takenaka Tokyo biyori DVD Review Naoto Takenaka Tokyo biyori DVD Review Naoto Takenaka Tokyo biyori DVD Review Naoto Takenaka Tokyo biyori DVD Review