| | |
| --- | --- |
| | S E A R C H D V D B e a v e r |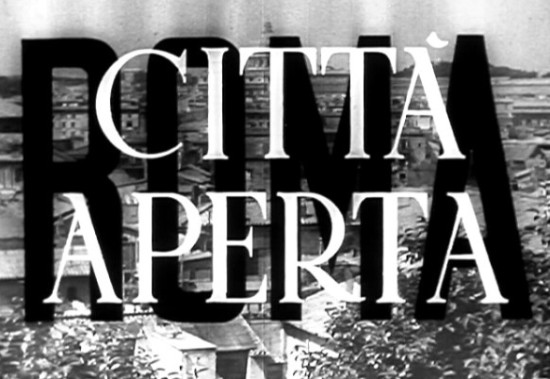 (aka "Open City" or "Rome, Open City")
directed by Roberto Rossellini
Italy 1945
Soon after the liberation of Italy in 1945, Roberto Rossellini broke new cinematic ground on the war-torn streets of Rome by filming his incredible Open City, about the life-affirming struggles of ordinary Roman citizens who defied fascist forces.

Forced to use whatever film stock he could salvage and to use amateurs to fill in necessary roles, Open City stands as an historic landmark—an introduction to a new film movement termed Italian neo-realism.

Significantly, it also marks the first time Federico Fellini ever worked on a film: He had been approached by a chance meeting with the elder Rossellini.

Because of the immediate post-war conditions in ravaged Rome, Rossellini was forced to use whatever resources he could muster to make any film at all, considering he had a total budget of only $20,000.

The rough cinÚma vÚritÚ appearance achieved in Open City, with its natural lighting and uneven film stock, was more due to economic and pragmatic considerations than it was a deliberate attempt to found the new Italian art form of neo-realism.
Excerpt from John Nesbit's review at CultureDose.net located HERE

Posters
Theatrical Release: September 27th, 1945 - Italy
Reviews More Reviews DVD Reviews
DVD Comparison:
Image Entertainment - Region 0 - NTSC vs. Kinowelt - Region 2 - PAL vs. Film Fontieres - Region 2 - PAL
Big thanks to Pavel Borodin for all the Region 2 - PAL Screen Caps!
(Image Entertainment - Region 0 - NTSC - LEFT vs. Kinowelt - Region 2 - PAL - MIDDLE vs. Films sans Frontieres - Region 2 - PAL - RIGHT)
DVD Box Covers

Distribution

Image Entertainment

Region 1 - NTSC

Kinowelt (Germany)

Region 2 - PAL

Films sans Frontieres (France)
Region 2 - PAL
Runtime
1:42:56
1:33:18 (4% PAL Speedup)
1:37:51 (4% PAL Speedup?)
Video

1.33:1 Original Aspect Ratio
Average Bitrate: 5.63 mb/s
NTSC 704x480 29.97 f/s

1.33:1 Original Aspect Ratio
Average Bitrate:6.71 mb/s
PAL 720x576 25.00 f/s

1.33:1 Original Aspect Ratio
Average Bitrate: 5.35
PAL 720x576 25.00 f/s

NOTE: The Vertical axis represents the bits transferred per second. The Horizontal is the time in minutes.

Bitrate:

Image

Bitrate:

Kinowelt

Bitrate:

Frontieres

Audio
Italian (Dolby Digital 1.0)
Italian (Dolby Digital 1.0), DUB: German (Dolby Digital 1.0)

Italian (Dolby Digital 1.0), DUB: French (Dolby Digital 1.0)

Subtitles
English (non-removable)
German
French, English
Features
Release Information:
Studio: Image Entertainment

Aspect Ratio:
Original Aspect Ratio - 1.33:1

Edition Details:

None

DVD Release Date: April 2nd, 2002
Snapper Case

Chapters 18




Release Information:
Studio: Kinowelt ( Germany)

Aspect Ratio:
Original Aspect Ratio - 1.33:1

Edition Details:
Documentation "Roberto Rossellini - ein Mensch wie jeder andere" (43 min, in German)
Comparison of German and original versions (18 min)
Trailers for other films

DVD Release Date: Nov 5th, 1999

Keep Case

Chapters 19


Release Information:
Studio: Films Frontieres

Aspect Ratio:
Original Aspect Ratio - 1.33:1

Edition Details:
Roberto Rossellini filmography

DVD Release Date: 2003

Keep Case

Chapters 6
| | |
| --- | --- |
| Comments: | A great film that has obviously fallen into public domain (not unlike De Sica's Two Women) with scattered, totally un-restored versions cropping up everywhere. All three of these DVD versions are quite weak; The Region 1 is picture boxed, has burned in subs and is quite dark, the Kinowelt is contrast boosted and the Films sans Frontieres is hazy and heavily cropped on all four sides. So even for picture quality, if we take the lesser of three evils... the Kinowelt has no English subs AND I believe it is shorter than the Films sans Frontieres because it is the old German censored version (Germans not shown in a good light). The Kinowelt also has strong audio the German dub, but poor in the original Italian. So... our recommendation is to buy none and wait for this to be done correctly by Medusa or Criterion. You may be a while in waiting, but there are plenty of great films out there to see in the meantime. Other than that you can rent the VHS somewhere and probably get an equivalent or superior viewing experience than any of these three DVDs. |
---



DVD Menus
(Image Entertainment - Region 0 - NTSC - LEFT vs. Kinowelt - Region 2 - PAL - MIDDLE vs. Films sans Frontieres - Region 2 - PAL - RIGHT)
| | | |
| --- | --- | --- |
| NO MAIN MENU | | |
| | | |
---
Screen Captures
(Image Entertainment - Region 0 - NTSC - TOP vs. Kinowelt - Region 2 - PAL - MIDDLE vs. Films sans Frontieres - Region 2 - PAL - BOTTOM)
Title Screen
---
(Image Entertainment - Region 0 - NTSC - TOP vs. Kinowelt - Region 2 - PAL - MIDDLE vs. Films sans Frontieres - Region 2 - PAL - BOTTOM)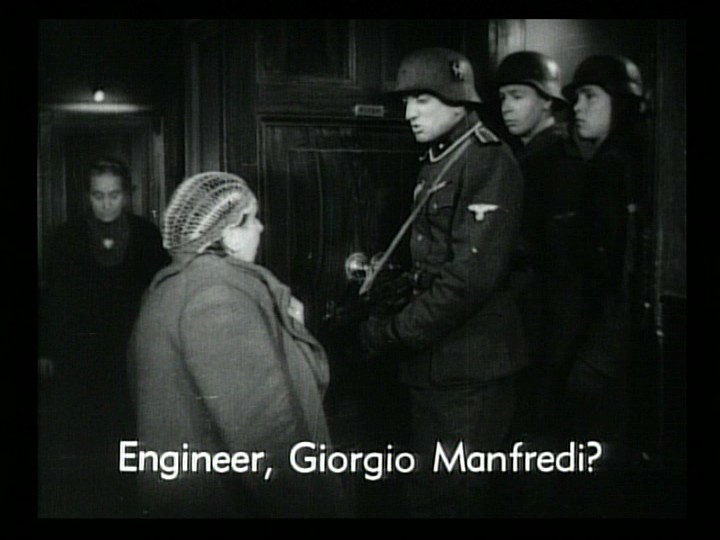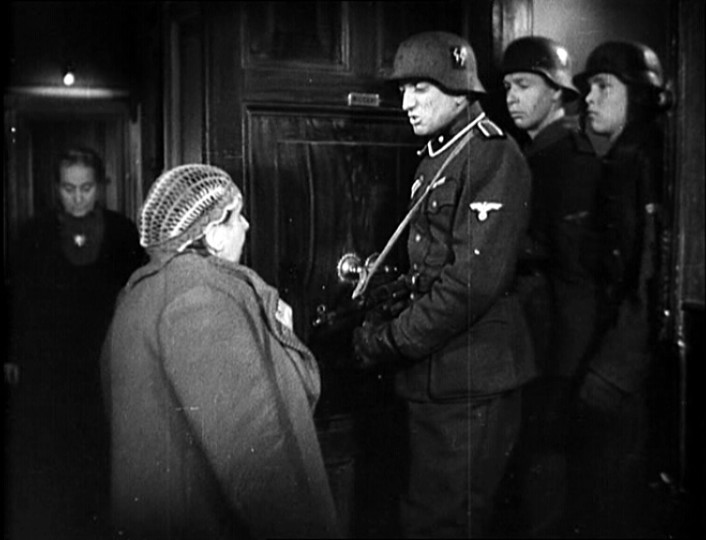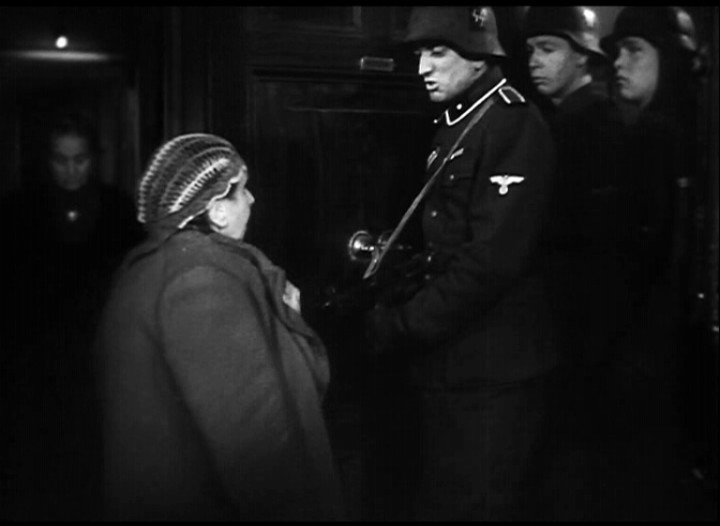 ---
(Image Entertainment - Region 0 - NTSC - TOP vs. Kinowelt - Region 2 - PAL - MIDDLE vs. Films sans Frontieres - Region 2 - PAL - BOTTOM)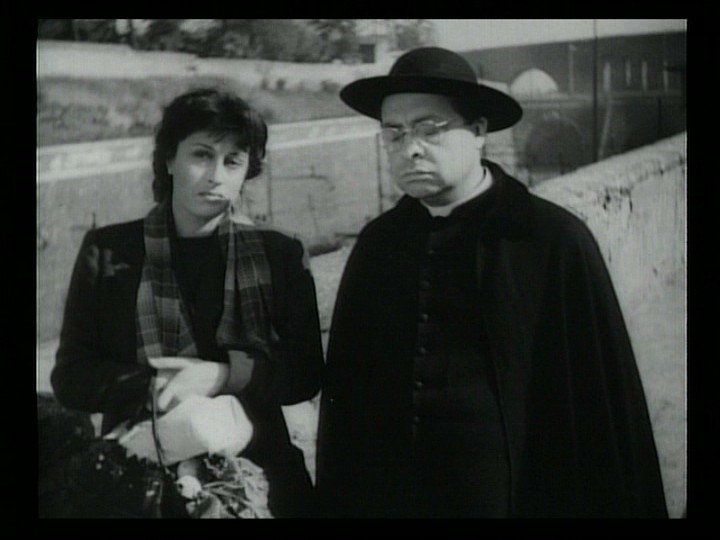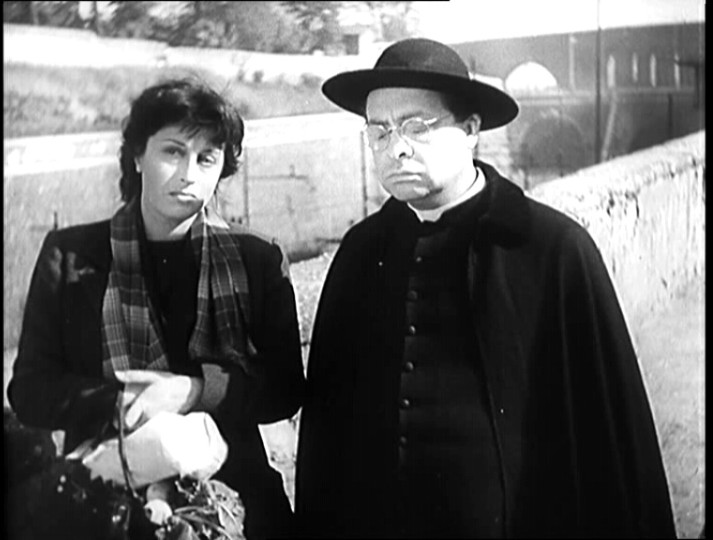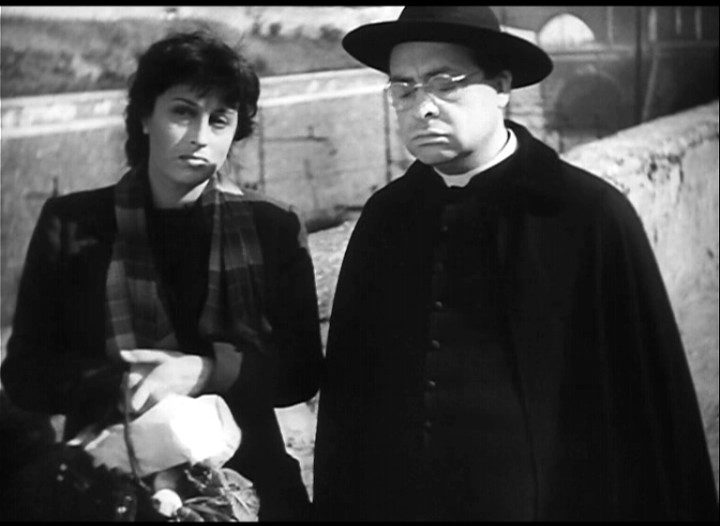 ---

(Image Entertainment - Region 0 - NTSC - TOP vs. Kinowelt - Region 2 - PAL - MIDDLE vs. Films sans Frontieres - Region 2 - PAL - BOTTOM)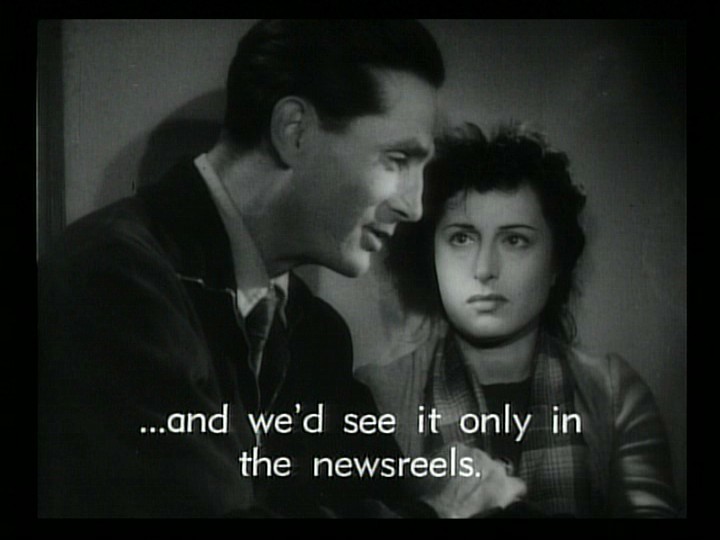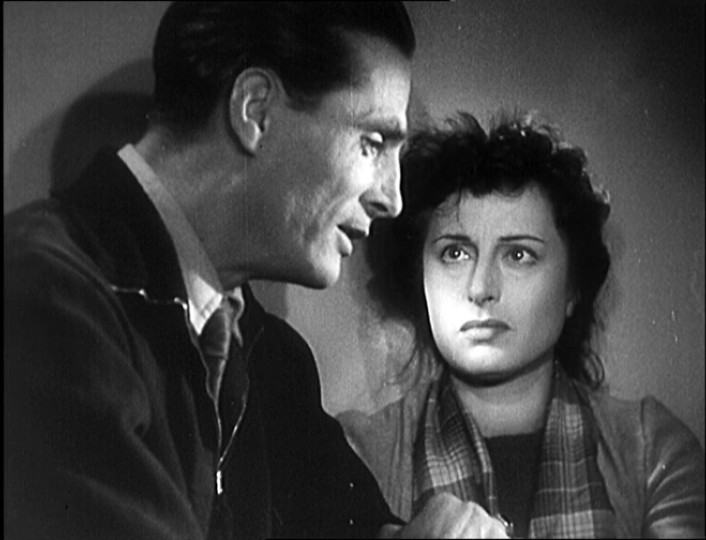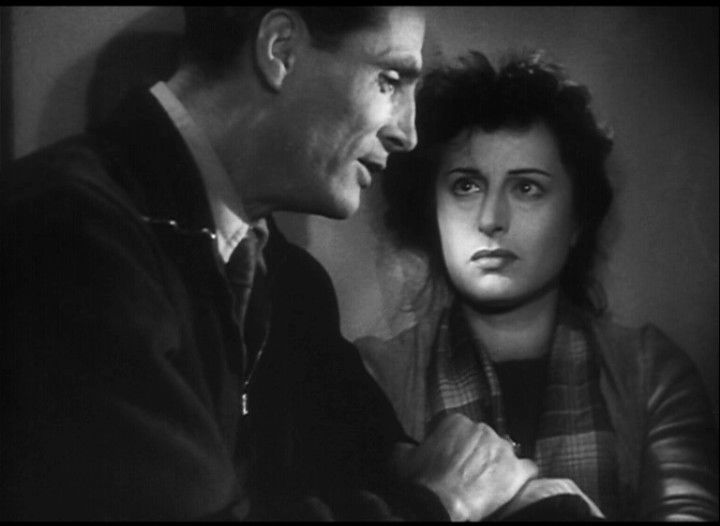 ---
(Image Entertainment - Region 0 - NTSC - TOP vs. Kinowelt - Region 2 - PAL - MIDDLE vs. Films sans Frontieres - Region 2 - PAL - BOTTOM)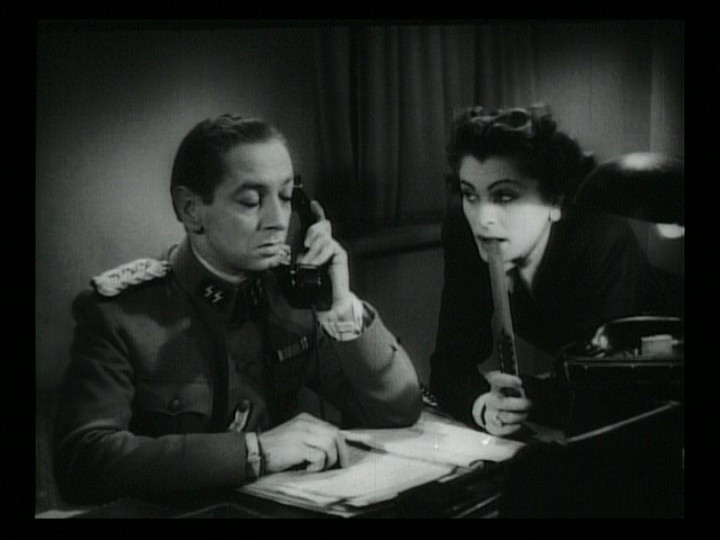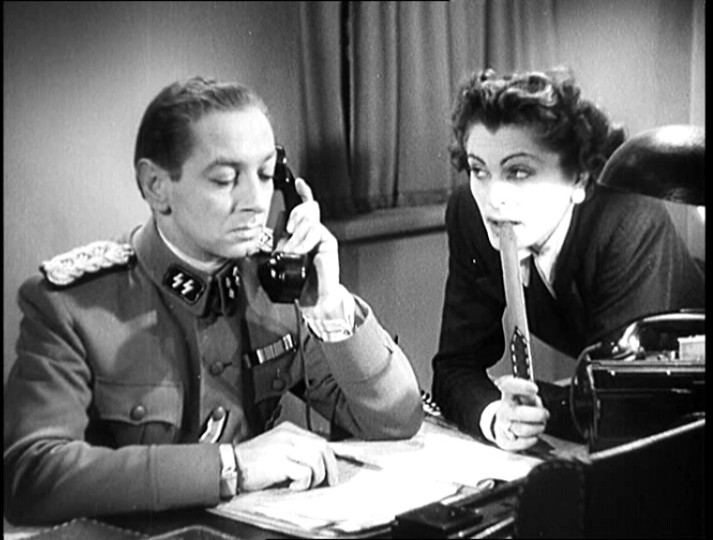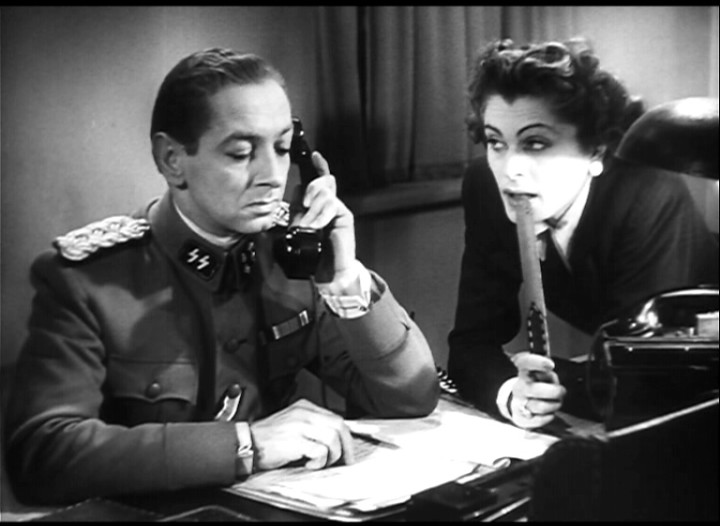 ---
(Image Entertainment - Region 0 - NTSC - TOP vs. Kinowelt - Region 2 - PAL - MIDDLE vs. Films sans Frontieres - Region 2 - PAL - BOTTOM)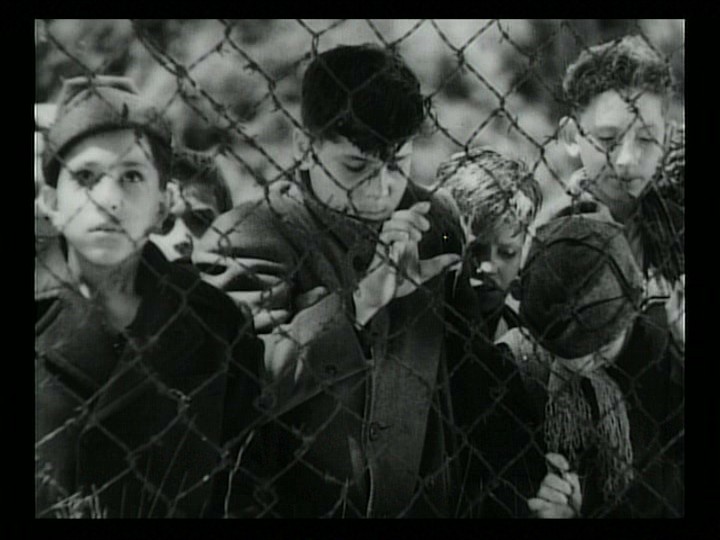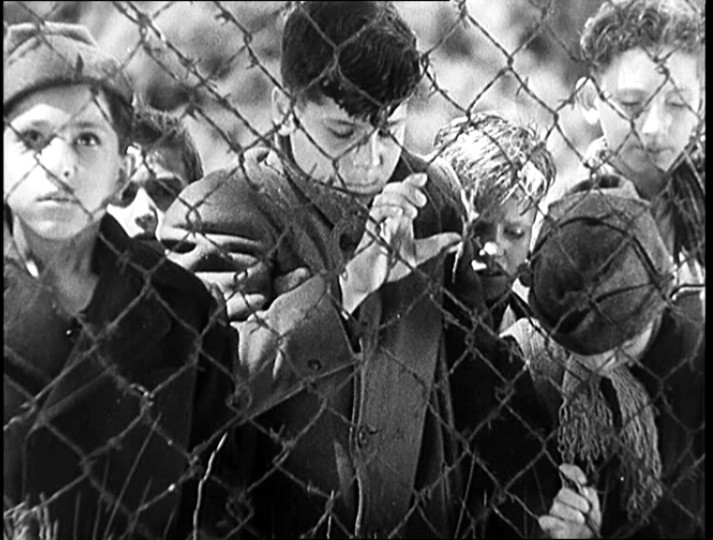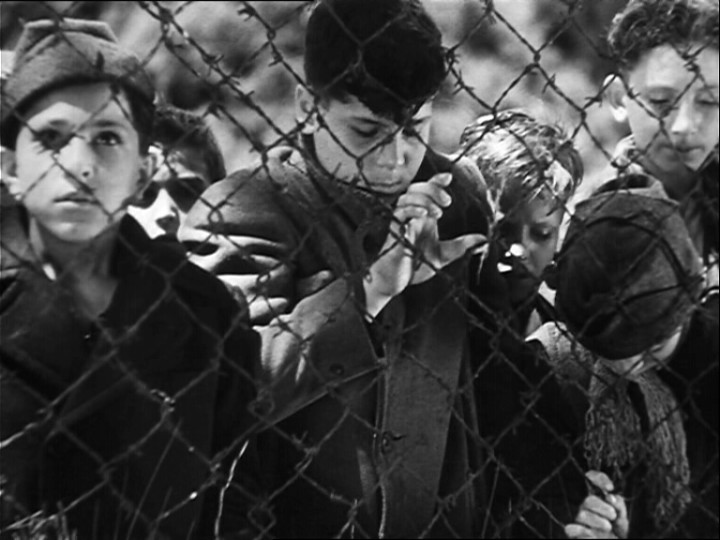 DVD Box Covers

Distribution

Image Entertainment

Region 1 - NTSC

Kinowelt (Germany)

Region 2 - PAL

Films sans Frontieres (France)
Region 2 - PAL
---

---
Report Card:
| | |
| --- | --- |
| Image: | Kinowelt |
| Sound: | - |
| Extras: | Kinowelt |
| Menu: | Kinowelt |





Open City DVD Review Roma cittÓ aperta Roberto Rossellini Open City DVD Review Roma cittÓ aperta Roberto Rossellini Open City DVD Review Roma cittÓ aperta Roberto Rossellini's - Open City - DVD Review Roma cittÓ aperta Roberto Rossellini Open City DVD Review Roma cittÓ aperta Roberto Rossellini Open City DVD Review Roma cittÓ aperta Roberto Rossellini Open City DVD Review Roma cittÓ aperta Roberto Rossellini Open City DVD Review Roma cittÓ aperta Roberto Rossellini Open City DVD Review Roma cittÓ aperta Roberto Rossellini Open City DVD Review Roma cittÓ aperta Roberto Rossellini Open City DVD Review Roma cittÓ aperta Roberto Rossellini Open City DVD Review Roma cittÓ aperta Roberto Rossellini's - Open City - DVD Review Roma cittÓ aperta Roberto Rossellini Open City DVD Review Roma cittÓ aperta Roberto Rossellini Open City DVD Review Roma cittÓ aperta Roberto Rossellini Open City DVD Review Roma cittÓ aperta Roberto Rossellini Open City DVD Review Roma cittÓ aperta Roberto Rossellini Open City DVD Review Roma cittÓ aperta Roberto Rossellini Open City DVD Review Roma cittÓ aperta Roberto Rossellini Open City DVD Review Roma cittÓ aperta Roberto Rossellini Open City DVD Review Roma cittÓ aperta Roberto Rossellini's - Open City - DVD Review Roma cittÓ aperta Roberto Rossellini Open City DVD Review Roma cittÓ aperta Roberto Rossellini Open City DVD Review Roma cittÓ aperta Roberto Rossellini Open City DVD Review Roma cittÓ aperta Roberto Rossellini Open City DVD Review Roma cittÓ aperta Roberto Rossellini Open City DVD Review Roma cittÓ aperta Roberto Rossellini Open City DVD Review Roma cittÓ aperta Roberto Rossellini Open City DVD Review Roma cittÓ aperta Roberto Rossellini Open City DVD Review Roma cittÓ aperta Roberto Rossellini's - Open City - DVD Review Roma cittÓ aperta Roberto Rossellini Open City DVD Review Roma cittÓ aperta Roberto Rossellini Open City DVD Review Roma cittÓ aperta Roberto Rossellini Open City DVD Review Roma cittÓ aperta Roberto Rossellini Open City DVD Review Roma cittÓ aperta Roberto Rossellini Open City DVD Review Roma cittÓ aperta Roberto Rossellini Open City DVD Review Roma cittÓ aperta Roberto Rossellini Open City DVD Review Roma cittÓ aperta Roberto Rossellini Open City DVD Review Roma cittÓ aperta Roberto Rossellini's - Open City - DVD Review Roma cittÓ aperta Roberto Rossellini Open City DVD Review Roma cittÓ aperta Roberto Rossellini Open City DVD Review Roma cittÓ aperta Roberto Rossellini Open City DVD Review Roma cittÓ aperta Roberto Rossellini Open City DVD Review Roma cittÓ aperta Roberto Rossellini Open City DVD Review Roma cittÓ aperta Roberto Rossellini Open City DVD Review Roma cittÓ aperta Roberto Rossellini Open City DVD Review Roma cittÓ aperta Roberto Rossellini Open City DVD Review Roma cittÓ aperta Open City DVD Review Roma cittÓ aperta Roberto Rossellini Open City DVD Review Roma cittÓ aperta Roberto Rossellini Open City DVD Review Roma cittÓ aperta Roberto Rossellini's - Open City - DVD Review Roma cittÓ aperta Roberto Rossellini Open City DVD Review Roma cittÓ aperta Roberto Rossellini Open City DVD Review Roma cittÓ aperta Roberto Rossellini Open City DVD Review Roma cittÓ aperta Roberto Rossellini Open City DVD Review Roma cittÓ aperta Roberto Rossellini Open City DVD Review Roma cittÓ aperta Roberto Rossellini Open City DVD Review Roma cittÓ aperta Roberto Rossellini Open City DVD Review Roma cittÓ aperta Roberto Rossellini Open City DVD Review Roma cittÓ aperta Roberto Rossellini's - Open City - DVD Review Roma cittÓ aperta Roberto Rossellini Open City DVD Review Roma cittÓ aperta Roberto Rossellini Open City DVD Review Roma cittÓ aperta Roberto Rossellini Open City DVD Review Roma cittÓ aperta Roberto Rossellini Open City DVD Review Roma cittÓ aperta Roberto Rossellini Open City DVD Review Roma cittÓ aperta Roberto Rossellini Open City DVD Review Roma cittÓ aperta Roberto Rossellini Open City DVD Review Roma cittÓ aperta Roberto Rossellini Open City DVD Review Roma cittÓ aperta Roberto Rossellini's - Open City - DVD Review Roma cittÓ aperta Roberto Rossellini Open City DVD Review Roma cittÓ aperta Roberto Rossellini Open City DVD Review Roma cittÓ aperta Roberto Rossellini Open City DVD Review Roma cittÓ aperta Roberto Rossellini Open City DVD Review Roma cittÓ aperta Roberto Rossellini Open City DVD Review Roma cittÓ aperta Roberto Rossellini Open City DVD Review Roma cittÓ aperta Roberto Rossellini Open City DVD Review Roma cittÓ aperta Roberto Rossellini Open City DVD Review Roma cittÓ aperta Roberto Rossellini's - Open City - DVD Review Roma cittÓ aperta Roberto Rossellini Open City DVD Review Roma cittÓ aperta Roberto Rossellini Open City DVD Review Roma cittÓ aperta Roberto Rossellini Open City DVD Review Roma cittÓ aperta Roberto Rossellini Open City DVD Review Roma cittÓ aperta Roberto Rossellini Open City DVD Review Roma cittÓ aperta Roberto Rossellini Open City DVD Review Roma cittÓ aperta Roberto Rossellini Open City DVD Review Roma cittÓ aperta Roberto Rossellini Open City DVD Review Roma cittÓ aperta Roberto Rossellini's - Open City - DVD Review Roma cittÓ aperta Roberto Rossellini Open City DVD Review Roma cittÓ aperta Roberto Rossellini Open City DVD Review Roma cittÓ aperta Roberto Rossellini Open City DVD Review Roma cittÓ aperta Roberto Rossellini Open City DVD Review Roma cittÓ aperta Roberto Rossellini Open City DVD Review Roma cittÓ aperta Roberto Rossellini Open City DVD Review Roma cittÓ aperta Roberto Rossellini Open City DVD Review Roma cittÓ aperta Roberto Rossellini Open City DVD Review Roma cittÓ aperta